High Rock clinic restored in Grand Bahama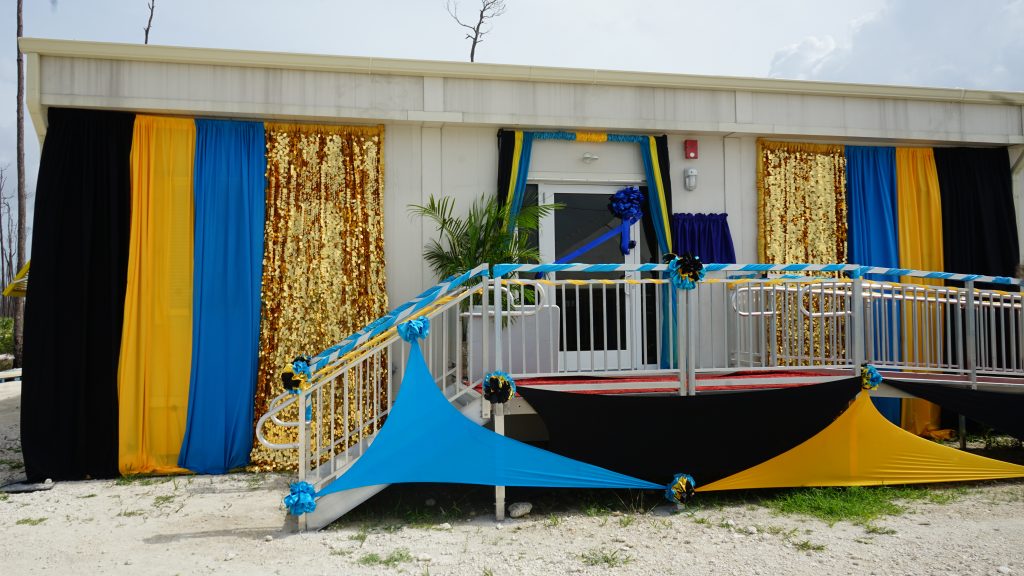 Remember in 2019 when Hurricane Dorian's 185 mile-per-hour winds devastated families in the Bahamas, killing more than 200 people and decimating entire buildings? In Grand Bahama, one of the buildings that was destroyed was a critical healthcare center—the High Rock clinic. Almost exactly two years later, because of the support of Together Rising and others, the clinic has been rebuilt.
When Dorian first struck, Together Rising immediately deployed $50,000 in emergency response. How were we able to do so? Because of the investment entrusted to us by our recurring donors, TEAM LOVE.
We then announced we'd deploy every penny we received over the next 48 hours to Direct Relief—our partner on the ground providing vital relief. Together, we raised an additional $135,991.32 for these families.
See that shiny, golden, building with the ribbon waiting to be cut? We helped build that. All of us brought those four walls together to restore this critical healthcare provider. With the next two closest clinics each more than 20 miles away, High Rock will ensure hundreds of families in the Grand Bahama community receive vital medical care. On top of having more exam rooms, the clinic also has brand new equipment. In addition to primary care, it is set up for dentistry, pharmacy, geriatrics, and psychiatry.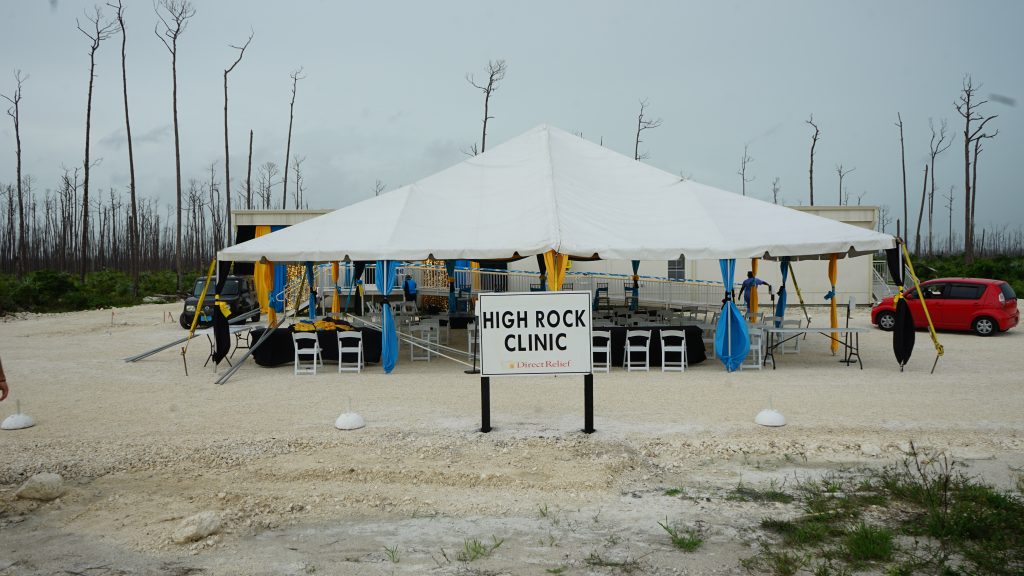 Thank you to TEAM LOVE, whose recurring donations enabled us to send $50,000 immediately. Thank you to each and every one of you who came together to raise the additional $135,991.32 that laid those stairs and built that roof.
Together Rising will always be there to support families and communities. And we will always do it through your trust and investment in us. Please consider becoming a recurring donor to Together Rising. There's no minimum donation amount required to join TEAM LOVE. All you have to do is sign up to donate monthly or annually at whatever level you're able to give—$5, $15, $25, or whatever works for you. Everyone is welcome. Every penny is valued. Maybe you've considered joining but haven't yet. Make today the day you join. We want you on our team, on TEAM LOVE. Will you join us?