Meeting the Needs of American Families Every Day
Together Rising receives requests on a daily basis from families going through difficult seasons of life – a father has lost his job, a mother has cancer, a child is critically ill. With your monthly gifts, Together Rising quickly and effectively responds to the urgent needs you see in your communities and around the world, including sending school supplies to flooded classrooms in Louisiana; providing sleepers, swings, and blankets for babies in an Illinois NICU; paying rent for a college student receiving blood transfusions so she could finish her semester; enabling a single mother to access breast cancer treatment; and keeping a foster family's heat on in Texas. Click on the images below for a few more examples from our blog of the way your monthly giving allows Together Rising to meet the needs of families around the country.
---
Rallying Our Community to Meet Big Needs
Together Rising also hosts Love Flash Mobs to meet needs of communities and families across America. Here are some of Together Rising's domestic Love Flash Mobs:
June 2019
$2 Million raised in 2 days during a Love Flash Mob for emergency response and long-term accountability for the child detention crisis. Learn More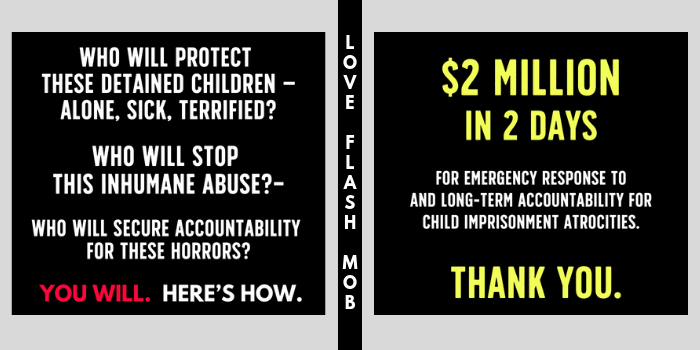 ---
May 2019
$200,042 total raised in 24 hours during a Love Flash Mob to provide 32 kids aging out of foster care with one-on-one support from a social worker; essential household goods; mentors for counseling, education, and job training programs; and community through monthly workshops focusing on group support, nutrition, credit repair, work readiness, and exercise.
---
May 2018
$1.5 Million total raised ($1 Million raised in the first 9 hours) during an emergency Love Flash Mob to provide advocates and legal representation for children separated from their families at the border. Learn More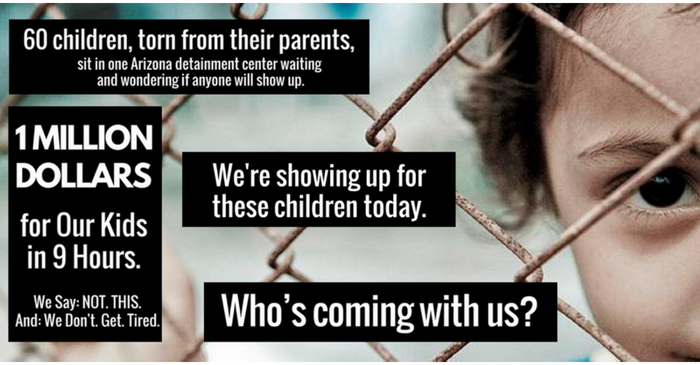 ---
December 2017
$350,000 – half to buy the first transitional home in New Hampshire for mothers recovering from opioid addiction and their babies, and half to fund life-saving, community-healing recovery work in Baltimore.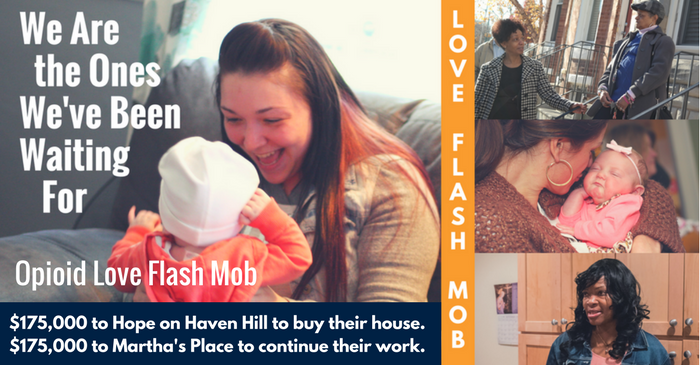 ---
May 2016
$560,000 to continue our work with refugees abroad and to care for homeless youth in the United States, including among the most vulnerable of the homeless – teen moms, LGBTQ+ youth, and those who have aged out of the foster care system.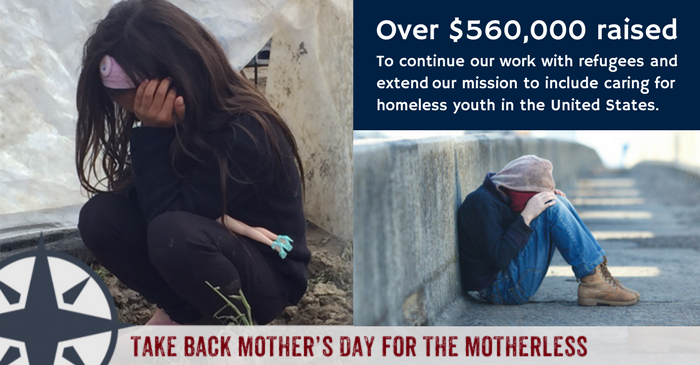 ---
May 2015
$268,248 in 26 hours to meet the needs of everyday heroes across America – including gift cards to ease families' financial burdens, funding to enable a ten-year-old activist to build local homeless shelters, and running legs for a four-year-old whose legs needed to be amputated.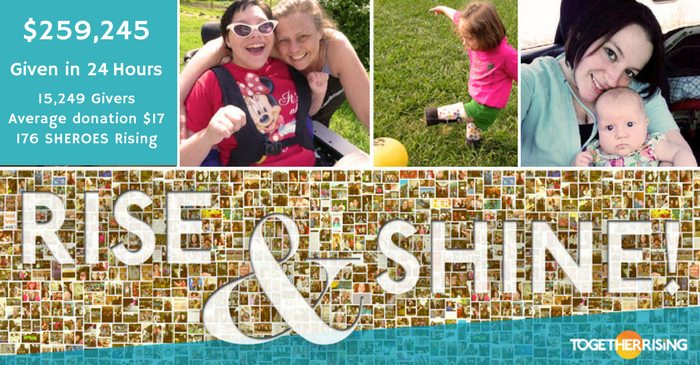 ---
May 2014
$118,473.50 in 8.5 hours for five women fighting Stage 4 cancer and their families, including providing a last vacation with a family as an opportunity to make new memories, and paying off a mortgage so the grieving family would not be burdened with the expense.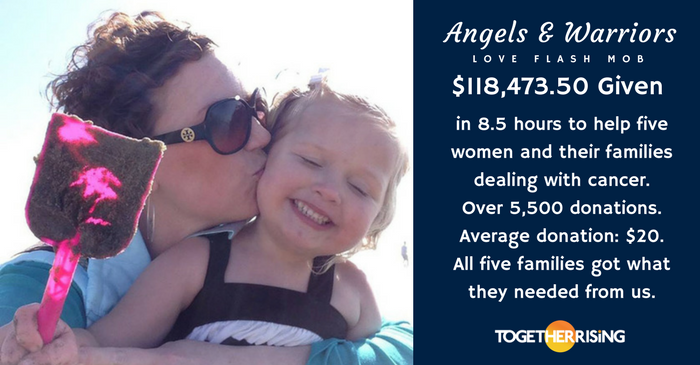 ---
September 2013
$100,000 in 6 six hours to provide four alert dogs for children desperately in need of canine companions because of medical conditions.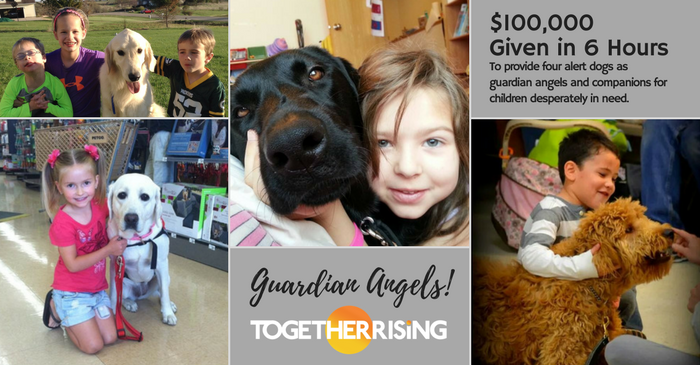 ---
March 2013
$85,000 in 5.5 hours so a homeless shelter for young mothers could bring a new teenage mom and her young son off of the Indianapolis streets to live and thrive in the home.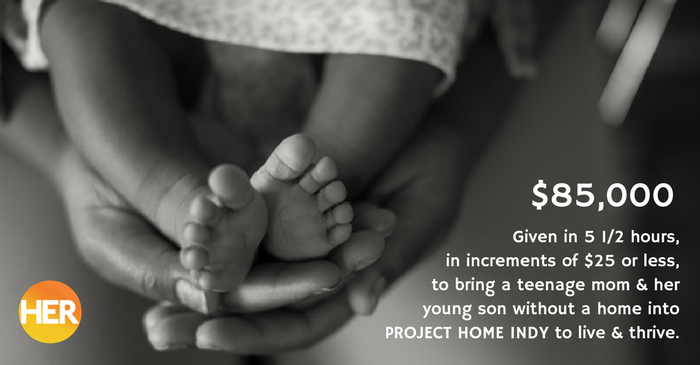 ---