Thank you for your interest in raising money for Together Rising! As a 501(c)(3) non-profit, every dollar donated to Together Rising is tax-deductible. Together Rising can provide you with the platform you need for peer-to-peer fundraising. Please review the frequently asked questions below before getting started.
How do I start a fundraiser? The link to initiate the process of starting a fundraiser is here: https://togetherrising.org/custom-fundraiser-request/
How can I incorporate pictures into my fundraiser? As requested on the link, please provide us with one or two pictures you would like to be at the top of your donation page. Below are some screen shots as to how your pictures could be used.
Sample Donation Page: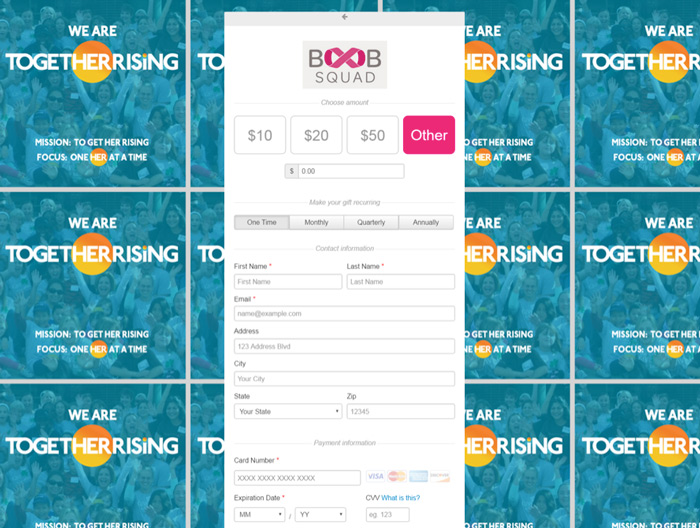 Sample Personal Fundraising Page: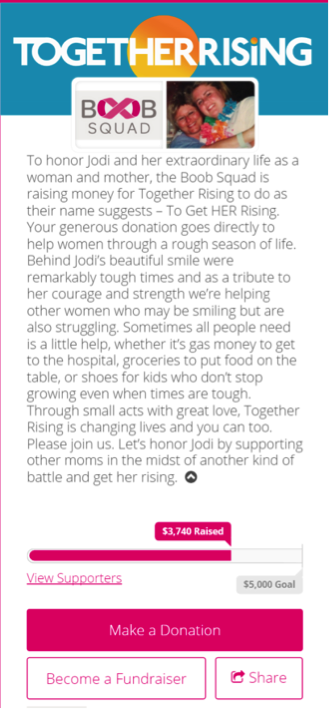 I am running a race on a team with others. Do we all need to sign up for separate fundraisers? There is a part of the form that allows you to indicate if you want other people to be able to sign up as fundraisers under your campaign. Below is a sample of a page that allows other fundraisers to sign up.
Sample New Fundraiser Page: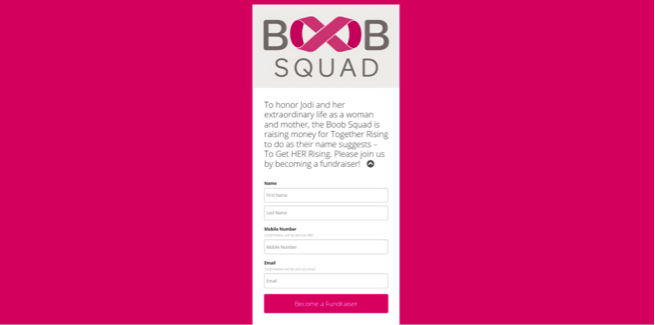 Will my donors receive receipts for their donations? Donors will automatically receive receipts for their donations from Together Rising, which will state that the donation is tax-deductible.
Can I see who donates? You can see who has donated to you on your personal donation page. Additionally, at your request, we can send you an Excel spreadsheet of all of your supporters with their contact information and donation amount.
If I have questions as to whether a fundraiser idea will work, who should I email? Please fill out the form with your ideas – and don't worry – we love creative ideas! If you prefer to just send an email, please email us at [email protected]