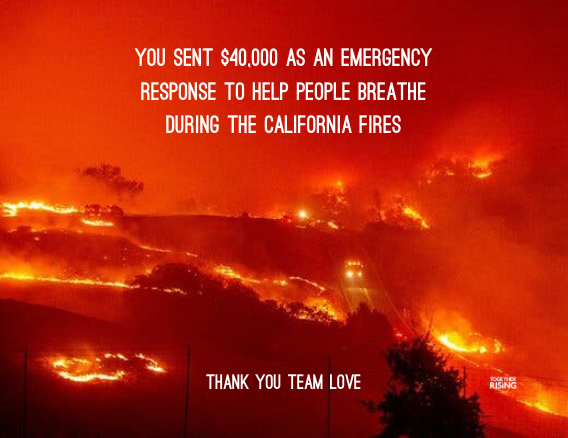 There are over ten fires actively burning across California. Over 94,000 acres have already burned. Hundreds of thousands have had to flee their homes. Homes have burned, schools are closed and millions have or will experience power loss as they try to get fires under control. Our hearts break for the people of California.
Today, we are sending $40,000 to Direct Relief. These funds will help them distribute tens of thousands of respirator masks. They will also be able to purchase and distribute portable oxygen concentrators to help those with lung diseases and the most sensitive population affected by the poor air quality.
Thank you firefighters and first responders who tirelessly work to be the helpers. 
Thank you to TEAM LOVE for trusting us with your monthly gifts. Because of you, we can quickly deploy life-saving funds in times of crisis.