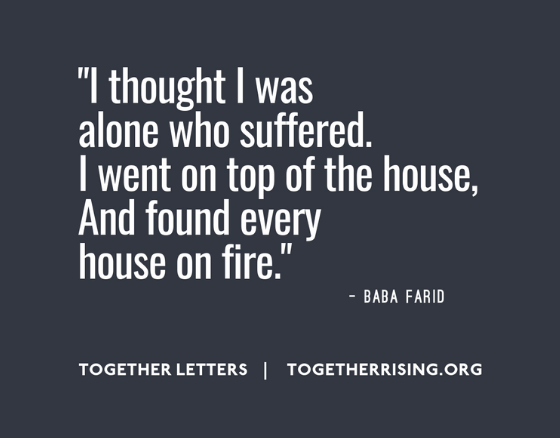 Stephanie has overcome tremendous challenges in her life, from struggling with addiction as a teenager, to enduring domestic violence as a young adult. Her sister Anne credits those battles with making her the supportive and determined mother she is today.
Stephanie constantly worries about her teenage daughter, Trinity, who is bullied for being LGBTQ and has been in and out of the hospital to address struggles with mental health and attempted suicide. In addition to the emotional toll this has taken, Stephanie is anxious about whether or not she will be able to provide for her family. As a single mom, Stephanie has struggled over the years to make ends meet, but has always been able to make it work.  But then her 23-year old car died, beyond repair. Living in a rural area where she has to drive to get to work, the store, and appointments, having a reliable car is essential.
Her sister wrote to Together Rising, "It breaks my heart that this is one thing I can't help her with, as I love her and my nieces so much, and it saddens me to see her so stressed and upset on top of everything else she has going on. I've known about Together Rising for a long time and have thought about nominating my warrior of a sister for help at other times but never have. She is so deserving of help but would never ask for it herself. I watch my sister in amazement everyday and am awe struck and inspired by her fortitude."
Worrying about your child's mental health, or feeling the anguish and helplessness over whether they will be bullied simply for being themselves, is more than any mother should have to bear. 
Thanks to your generous support, Together Rising was able to contribute $13,500 to pay the outstanding balance to Stephanie's mechanic for past car repairs and for her to purchase a reliable car. We hope that easing this financial stress will, as Anne predicted, put a "smile on her face and lift the weight off her shoulders."
Our hearts break for all of the kids across this country who are victims of bullying. Change starts in our own backyards, so please join us to fight bullying in our schools and neighborhoods so that kids don't have to live in fear of being emotionally or physically hurt for being brave enough to live out in the open.
Trinity – we stand with you and want you to know that it gets better.
Together Family – if you would like to send Trinity a note of encouragement, please click here.
If you or someone you know is an LGBTQ teen or young adult and thinking about suicide, the Trevor Project Lifeline provides confidential crisis intervention and suicide prevention 24/7 at 1-866-488-7386, or click here for information on TrevorChat and TrevorText.
More information about the Trevor Project can be found here.
Because of your financial support, Together Rising is able to help people like Stephanie year-round. If you'd like to donate to the healing, uplifting work of Together Rising, please go to: https://togetherrising.org/give/.