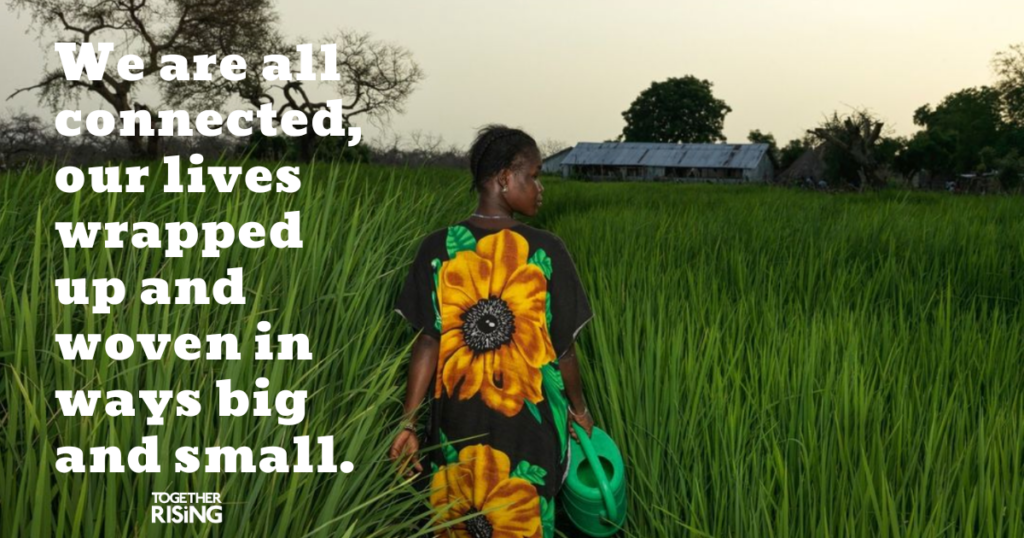 "What does the war in Ukraine have to do with people living in Sudan," you might ask? Well, the answer is, "Quite a lot." When Russia invaded Ukraine in early 2022, it put the entire global food supply at risk. Together, Russia and Ukraine provide about 30% of the world's wheat and barley, and a war between these two countries can create disruptions around the world.
Shortly after the war started, our partner, Action Against Hunger, began seeing evidence of supply chain issues that affected the cost and availability of ready-to-use therapeutic food – food specifically formulated to address extreme malnutrition, like that taking place in Sudan. There, the hunger crisis grows more severe each day, as clashes between warring factions continue in Khartoum, Darfur, and other areas of the country. As a result of the fighting, more than 1.8 million people have been forced to flee their homes.
To make matters worse, the fighting has impacted the supply of food throughout the country. "Even those who have some money have no access to food," says Samson Wolderufael, Action Against Hunger's Nutrition and Health Coordinator in Sudan. "Markets are closed. Banks have collapsed, prices have doubled, and movement and roads are unsafe. All of this is affecting the ability of families to access food."
Across Sudan, 48 million people have been impacted by this crisis. Children, women, the elderly, people living with disabilities, displaced people, and those with chronic diseases are the most vulnerable to hunger. More than 50,000 children in treatment programs to combat severe acute malnutrition have had their treatment interrupted because of the conflict, with dosages being reduced to stretch further.
Access to food is a human right, and thanks to your support we are investing $150,000 to expand Action Against Hunger's efforts to nourish the people of Sudan.
We are all connected, our lives wrapped up and woven in ways big and small. Sometimes the wave of violence in one region crashes into another. And sometimes the aid of an organization like Action Against Hunger reaches even further thanks to the support and generosity of people like you, our Together Rising community.
Photo provided by Action Against Hunger
Sources: The Daily podcast, Relief Web