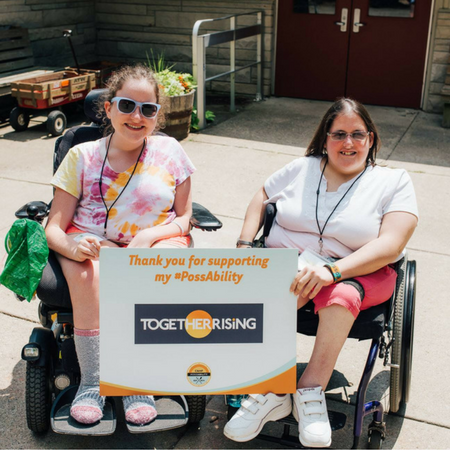 Earlier in the year, we introduced you to a slice of heaven in Indiana called Camp PossAbility — a camp that exists to give young adults with physical disabilities a week to empower the mind, body, and spirit with outdoor adventure, emotional support, friendship and fun.
Lauren, the head of Camp PossAbility, wrote to tell us about some young adults who wanted and needed the opportunity to attend the camp, but could not because of a lack of funding. Through your giving to Together Rising, you provided $10,000 — including $5,000 worth of grants to allow these young adults to attend the camp, and $5,000 worth of items to make the camp experience that much more safe, rich and rewarding for these brave warriors.
This summer, because of your generosity, we were able to give more young adults a safe place to relax, spend time with friends, and build their confidence in the sacred space of Camp PossAbility.
We received this message from Lauren and Camp PossAbility a few weeks ago:
"So thankful for our friends at Together Rising who helped provide medical equipment, supplies, and camper scholarships for camp week 2017. Thanks to their generosity we were gifted much needed things like supply wagons, shower chairs, an AED system, medical supplies, and kitchen supplies. They also provided funds for camper scholarships since all of our campers need scholarship assistance (because camper fees are just 25% of the total costs to us). Thanks to Together Rising we had supplies we needed to make our camp week a much better experience for everyone. We so appreciate their generosity and the generosity of all those who donate to them!! Thank you for supporting our #PossAbility."
This is just one of the ways you are making the world more beautiful everyday. We are so grateful to be in this good work with you. Thank you.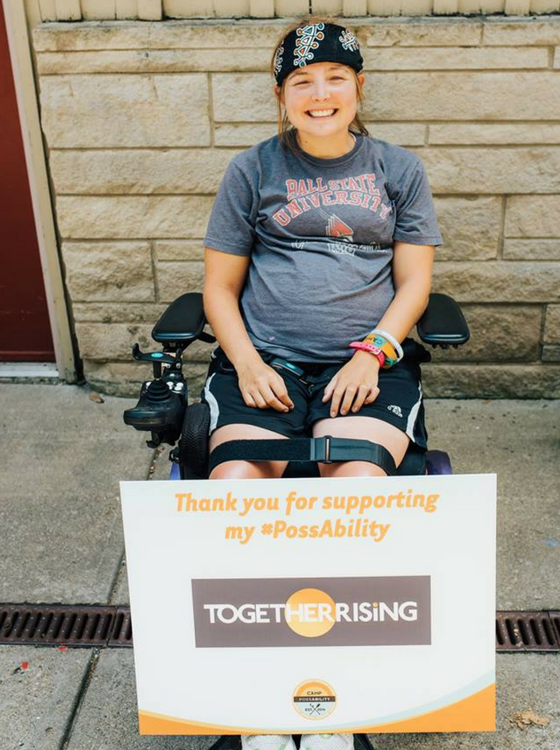 If you'd like to donate to the healing, uplifting work of Together Rising, please go to: https://togetherrising.org/give/.