Building Brighter Futures – Casa Youth Shelter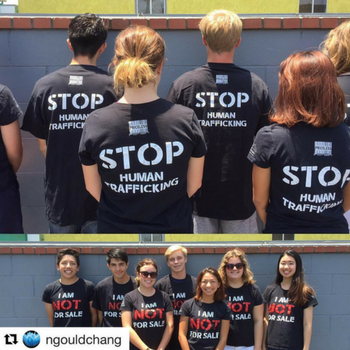 Thank you for helping us support vital domestic programs like Casa Youth — a temporary shelter for runaways and youth in crisis. Located in Los Alamitos, California, the shelter provides a supportive environment with family reunification as a primary goal.
Casa Youth Shelter shared with us some of their residents' stories. You are supporting young women like "Samantha" and helping them change their future. 
Samantha is a 16 year old sexual exploitation victim brought to Casa Youth Shelter by the Department of Homeland Security.  Samantha didn't come from an abusive home. She wasn't on drugs. She is a kid who got caught up in a nightmare. Samantha ran away from her parents' home in Oakland, California after an argument with her mother. She wasn't sure what she would do next, but Samantha felt she had to get out, so she ran away.
Shortly after leaving home, Samantha met up with an older man who offered to give her a ride to Southern California. He seemed like someone she could trust, so she accepted the ride. A thousand times since that moment she has played her decision over and over. There are no words to describe how much she regrets that choice. Half way through their road trip, the man got a motel room and took advantage of Samantha.
She was frightened, ashamed, and even though it was her choice to leave home in the first place she felt completely abandoned. It might seem hard to understand, but Samantha – like so many other victims in her position – stayed with her attacker out of fear and survival.
Shortly after, Samantha's attacker became her pimp and Samantha's despair became numbing. The man was selling her as many as five times a day for two weeks. With every transaction, over each passing day, Samantha lost a little bit more. More self-worth. More sanity. More trust. More emotional well-being. More of her future.
Samantha had to reach deep inside herself to find a way out. One day when the man went out for food she seized the opportunity and called the police. A local police officer rescued her and brought her safely to the station. Because Samantha was sold into sexual activity she was a victim of human trafficking and the local police department contacted the Department of Homeland Security.
Without knowing it, when Samantha picked up that phone it was the first step she took to the safety of Casa Youth Shelter. Having already established a protocol with Casa, the Department of Homeland Security brought her here knowing she would find the protection and support she needed.
With her Casa counselors, Samantha developed the tools to recover from the trauma of her sexual abuse. Casa counselors worked with Samantha and her mom to help them communicate with each other and move forward as a family together. Upon exiting Casa Youth Shelter, Samantha's case worker helped find aftercare counseling for Samantha and her mother in their hometown of Oakland and stayed in contact with the family.
Casa Youth programs are designed to meet the distinctive needs of sex trafficking victims by adding more case managers to work with individual residents and their families, offering specific group counseling sessions focused on trauma recovery, participating in outreach activities with Homeland Security, the Orange County, and Long Beach Human Trafficking Taskforces, and training their Youth Supervisors to enforce compassionate. Casa Youth Shelter also has diligent house rules devised to create structure for youth who have lived in fear and chaos.
Your donations have helped Casa Youth Shelter provide 2,060 bed nights to 170 residents. You have funded 5,017 hours of counseling and education services for residents, guiding them on the path to better family relationships and a healthier sense of independence. You have enabled the outreach team to spend more than 1,500 hours in the community this year, working with families and community partner organizations.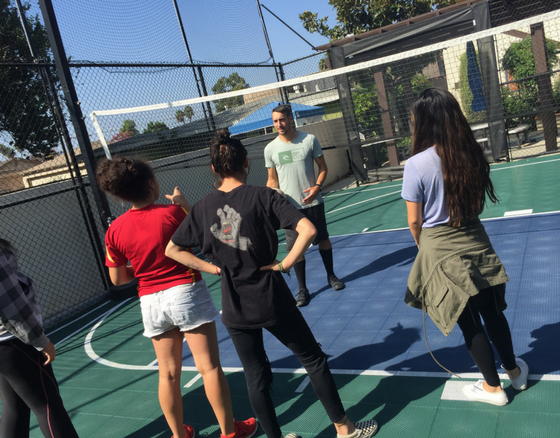 Here are the Casa Youth teen volunteers taking part in a Human Trafficking rally. While they are of similar ages to the residents, none of the volunteers pictured have experienced sexual abuse or shelter residency.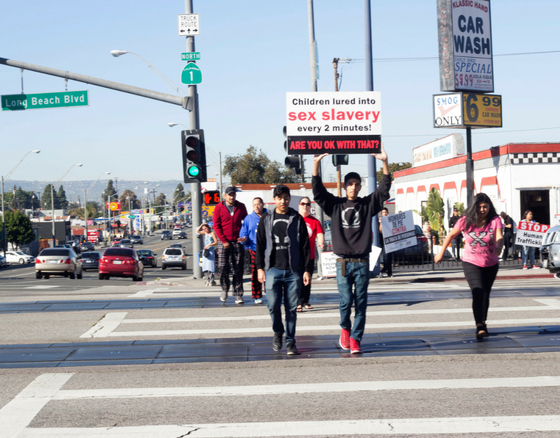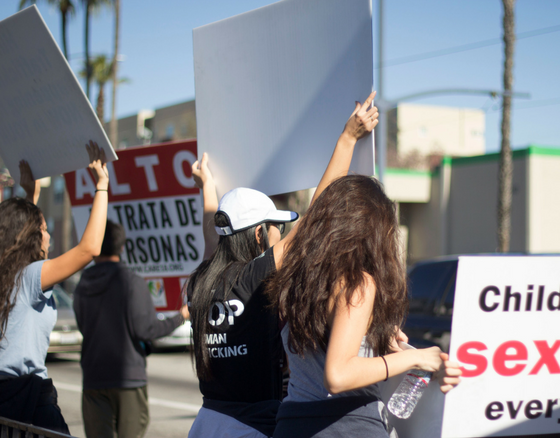 For more information about Casa Youth Shelter, please visit: http://www.casayouthshelter.org/
And, if you'd like to donate to the healing, uplifting work of Together Rising, please go to https://togetherrising.org/give/.