Detained Children LFM – how your dollars are healing & protecting detained children
You - beloved people of the impossible - are incredible!
Every penny of the $2,632,558.79 you gave during the last Love Flash Mob is on the ground healing and protecting detained and separated children - here's how:
During our most recent Love Flash Mob, in 7 days, at the end of June through early July, you raised $2,632,558.79 to provide children who are being detained in atrocious conditions across this country with emergency relief, and to fund long-term legal accountability to end this disaster.  We are writing to you now to give you an update on how those funds were deployed on the ground.
Every penny you gave to Together Rising represents your work, sacrifice, love and hope. We honor this gift by entrusting every single penny we receive from you to the most effective, steadfast, heroic warriors on the ground – those who are healing and protecting these children.All of this funding and more is already deployed in urgent, live-saving work.
Here's exactly where your dollars went:
Immigration Law Clinic at UC Davis & National Center for Youth Law - $1,800,000
You sent $900,000 to Holly Cooper and her incredible team at the Immigration Law Clinic at UC Davis Law, and another $900,000 to Neha Desai and her fierce advocates at The National Center for Youth Law – both of whom, as attorneys of record in the crucial FLORES settlement have the unique ability to access any detention facility in the nation. These two brilliant, courageous women devote their lives to rescuing and defending these children. What they have already done with such little funding is astonishing. With your dollars, their reach and impact will be magnified exponentially: to travel to detention centers to inspect and investigate abuse, interview the children, remove them to protect their health and safety, and build legal cases to demand these atrocities end. In the week we funded them, these warriors won an order on their legal demand for emergency relief for children detained in Texas. Since then, all children have been removed from the notorious for-profit Homestead detainment center in Florida, against which Cooper's team had filed lawsuit.  Funding the work of these seasoned attorneys of record in the FLORES settlement is incredibly vital right now, as the FLORES-mandated protections for children went under new attack just last week.
Justice In Motion - $800,000
You sent $800,000 to Justice in Motion. Thousands of detained children are alone – meaning their families and their documentation proving their identities are often thousands of miles away, which presents a huge obstacle for their release from detention. Your money to Justice in Motion will help solve this by building up their system to obtain documents and records for detained children both in U.S. Customs and Border Protection and Office of Refugee Resettlement custody, and by mobilizing a Defender Network to locate and access the parents of detained children to help get the kids released faster. Your support will increase their ability to file civil rights lawsuits on behalf of children who were detained illegally.
As an example, a four-year-old boy with a heart condition was separated from his father, who was deported and the boy was detained. When the boy was scheduled for life-saving open-heart surgery, Justice In Motion helped to obtain documents and signatures from his parents and helped expedite passports, so the parents could be with their son for his surgery.
Immigrant Defenders Law Center - $100,000
You sent $100,000 to ImmDef. With your support, they will be able to file individual habeas petitions in federal court when children are held for more than 72 hours in detention at the border in violation of the FLORES settlement. Your support will create systemic change in the treatment of detained children by enabling ImmDef to monitor conditions in detention centers and to publicize information about the treatment by filing cases when children's rights are violated.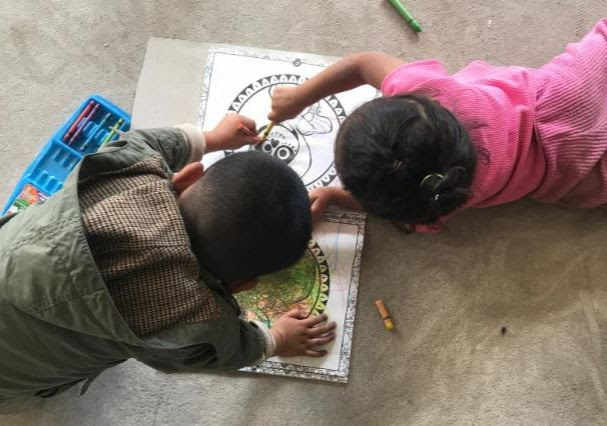 There is no such thing as other people's children.
In addition to the $2,700,000.00 distributed to help detained children, you deployed another $850,000.00, raised this summer, to continue vital work on behalf of separated and asylum-seeking families.
Here's exactly where those additional dollars went:
Immigrant Defenders Law Center - $100,000
You sent an additional $100,000 to ImmDef to help unaccompanied children at the border by preparing them to present their petitions for asylum and accompanying them when they present to U.S. Customs and Border Protection.
Al Otro Lado - $200,000
You sent $200,000 to Al Otro Lado to increase their ability to identify particularly vulnerable children entering the US detention system, marshal volunteers to assist them at the border and effectuate litigation on these children's behalf.
Safe Passage Project- $200,000
You sent $200,000.00 to Safe Passage Project to take on 60 new children as clients over the next 6 months. These children have been detained in horrible conditions at the border, many after being separated from their families. Your money to Safe Passage Project ensures that each child will have a dedicated attorney, as well as receive social work services to help with health care, school issues and mental health challenges, and a 1-2 year commitment to stand with them.
Kids In Need of Defense (KIND) - $350,000
You sent $350,000 to KIND to protect vulnerable unaccompanied children, preserve access to justice, strengthen local capacity and supportive policies to ensure children's wellbeing, and advance the development of regional so solutions that respect children's rights and safety. With your funds, KIND will monitor treatment and conditions for unaccompanied children seeking access to Mexico and the United States, as well as Mexican and U.S. compliance with international and domestic legal obligations, advocate for children's rights and best interests and for Mexican migration policy that is consistent with human rights, and strengthen regional protection options and capacity, including Mexico's asylum system.
Every penny received through our 2018 and 2019 Family Reunification and Child Detainment campaigns has been distributed: $8,170,047.60.
There is no joy, honor, or responsibility greater than doing this work with you. Together, let's be the people of the impossible forever.
Together Rising