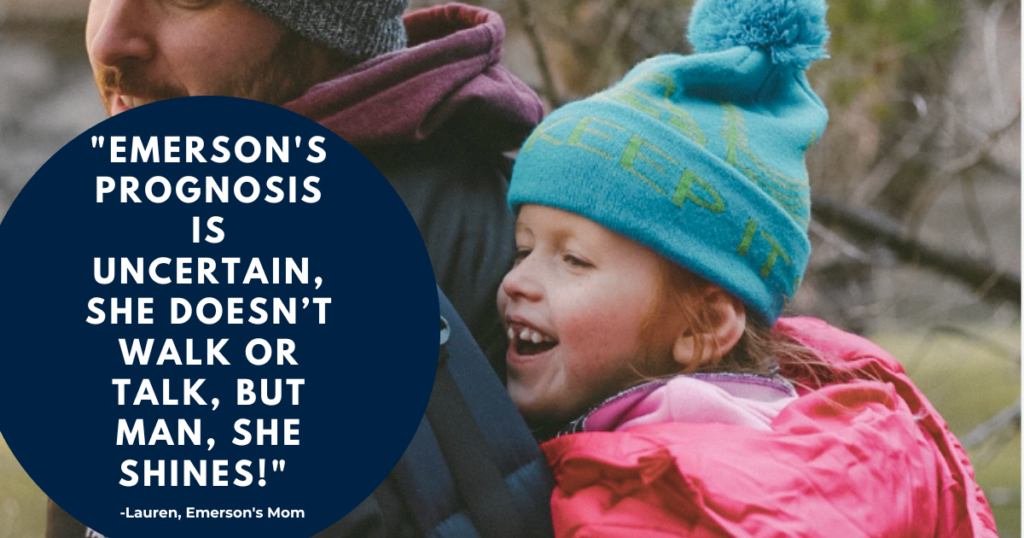 Beautiful 6-year-old Emerson has been facing challenges since the moment she was born and had her very first seizure. For the next 3 1⁄2 years, Emerson's parents worked tirelessly to find ways to keep her seizures under control, and – after many treatments, surgeries, and setbacks – they finally are! But, Emerson was also born with a rare gene mutation that resulted in two rare brain conditions, along with intractable epilepsy, and a whole host of other diagnoses.
After her surgery, Emerson's family moved to Texas so they could have better access to healthcare providers who are familiar with kids like Emerson. But this move came at a price. Lauren, Emerson's mom, explained to us that, "although Houston is home to some of the best medical care, Texas is also one of the worst states when it comes to caring for children with disabilities. And man, being disabled in this country is expensive. Now we are in need of a wheelchair van. And like every product designed for disability, there's a premium markup."
And that's where YOU came in.
You—through Together Rising— sent a direct grant to cover the remaining cost of a wheelchair accessible van.
Thanks to you, Lauren will be able to safely take Emerson to places beyond school or the hospital. You've lessened the burden for this family by helping them be able to be a more active part of their community.
Thank you for showing up for families, children, and communities in crisis—whether it's in Turkey or Texas—through Together Rising. We are grateful for your support.