Families are getting out of Afghanistan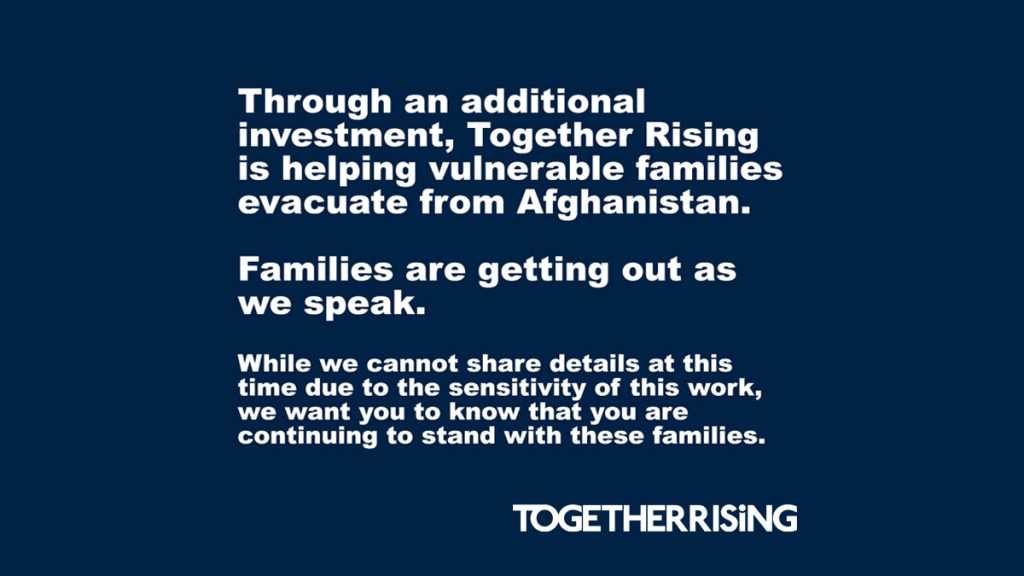 Through an additional investment, Together Rising is helping vulnerable families evacuate from Afghanistan.
Families are getting out as we speak.
While we cannot share details at this time due to the sensitivity of this work, we want you to know that you are continuing to stand with these families.