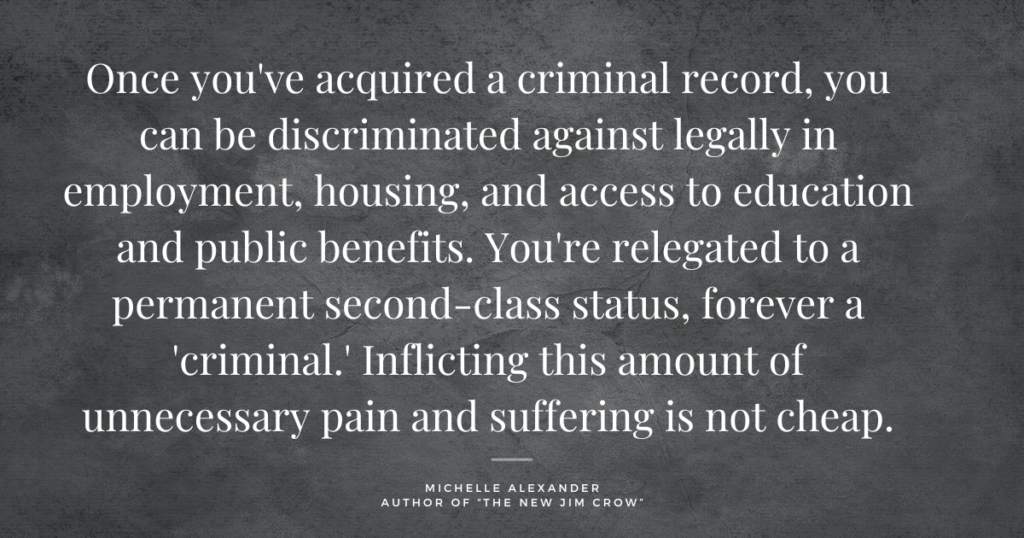 Yesterday, many of us enjoyed a day of leisure as we celebrated Labor Day – a holiday built on the belief that work and workers matter. Yet, for many people, the opportunity to secure gainful employment can be elusive, especially if they've been involved in the criminal justice system. For those people, the odds are stacked against them, even when they've paid their "debt to society."
Currently, nearly 1 out of every 3 individuals who are formerly incarcerated are also unemployed, and in many states, a criminal conviction not only creates significant barriers to jobs, but to public housing, financial assistance, and other resources or services needed to successfully reintegrate into society.
This issue is not going away. According to Prison Policy Initiative, women's incarceration rates have grown faster than men's in recent decades, and many justice-involved women face additional unique challenges:
43% of women incarcerated came from families who received welfare services or other public assistance.
86% of women experiencing incarceration report a past sexual assault
77% state they have faced domestic violence
This is a growing crisis, with few programs that address the comprehensive challenges faced by reentering women or the need for supportive services once released. But it does not have to stay this way.
Founded in 1974 by parolee Betty McConkey, Friends of Guest House (Guest House) is the only prison-to-community reentry program in Northern Virginia that is tailored to women's unique needs—and that addresses those needs comprehensively.
Guest House believes that your past does not define your future, and – in that spirit – their workforce programs help women successfully reenter the community from incarceration.
In keeping with our commitment to women and families and to creating a more just and equitable society, Together Rising is investing $50,000 in Guest House to help set 250 women up for success as they transition to the next phase of their lives. Thank you for trusting us to find organizations that help break cycles and create safe havens for women as they repair and rebuild. Together, we are making a difference.