Rest and Recreation for a Special Family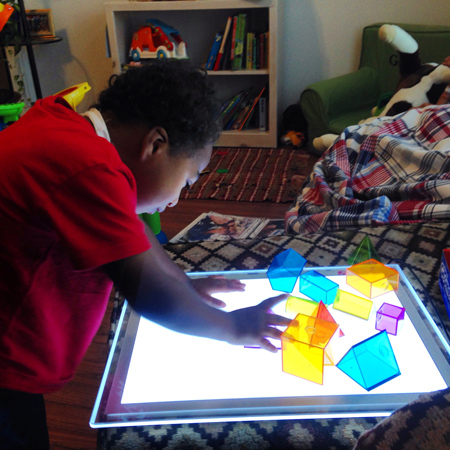 You guys! More stories from the Love Flash Mob are rolling in! Meet Dianne, Tim, Mariel and GRAYSON!!
Mariel nominated Dianne, Grayson's mama, as her Shero because of Dianne's incredible heart and faithful friendship. She told Together Rising that Dianne and her husband, Tim, pour out their lives day in and day out to care for their precious Grayson. Dianne and Tim recently had to cancel their anniversary weekend away when respite care fell through. Mariel wondered if our community could do something special to support Dianne, to show her that she is seen and loved. To Get Dianne Rising.
So here's what we've done: We made sure that Dianne & Tim have more respite care in place and are sending them away to spend a lovely weekend in a swanky hotel. And we also sent on some extra goodies for little Grayson. Grayson's therapist suggested that he might love and benefit from a riding car.
Click here to watch Grayson ride!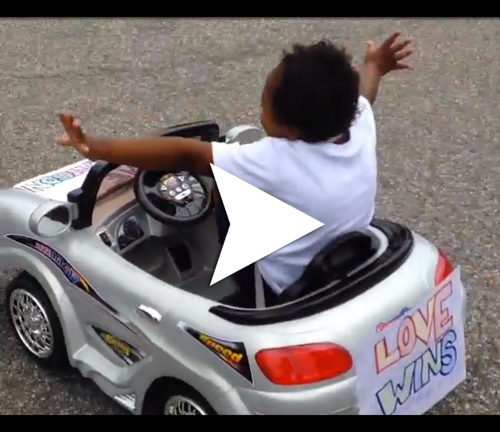 We think it's a hit, don't you??
We got Dianne rising by getting Grayson rolling and by sending her away because: ALL GOD'S MAMAS NEED A NIGHT OUTTA THE HOUSE. Especially the special needs mamas, who are our Sheroes.
Here's a note to us all from Dianne:
"Yesterday, we got the surprise of a lifetime from Momastery! Thank you to the Together Rising board, the Love Flash Mob and Momastery for your generous gift of a night away for some R&R for us and for some goodies for our sweet boy too!"
LOVE WINS!! And we're all on Team Grayson now.