Helping Out After a Hard Year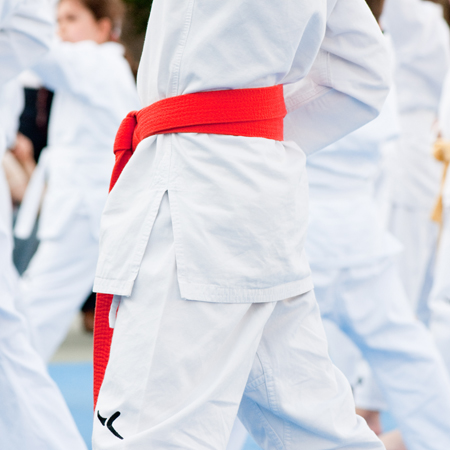 Some years are just harder than others, aren't they? 2014 was a HARD YEAR for our Mary and her six year old daughter, Alice. Over the course of a year they lost family, Mary's job, and in September, Alice's dad decided to cut ties and walk away. It's too much, really.
Mary, like all mama warriors, is capable of doing hard things- but some hard things are more difficult to live with than others.
Finding herself out of work, and without support, Mary had to start making those hard choices about what extras to cut. She made the painful decision that they could no longer afford Alice's karate lessons. Karate is important to Alice. As Mary said, "Her training has helped her tremendously. It gives her focus, and drive, and it has been the glue that holds her together week to week… I cannot bear to see her lose anything else."
Neither could we.
We were so moved by this warrior mama's love for her daughter, we knew we wanted to help. Because of your generosity, Together Rising was able to provide Mary with the $800 she needed to keep Alice in the karate lessons she so loves, and a $200 Amazon gift card to make the holidays a little brighter. How lucky are we?
"I don't even know where to start!!! I am beside myself with absolute overflowing gratitude!!! There are not enough Thank Yous in the world to properly express to you how much this means to me!!!! You have lifted a weight not only off of my shoulders, but that of my sisters and mother as well, as we were all concerned with making Alice's first Christmas without her father a good one. We were all in tears at the magnitude of your generosity!"
Friends- look what you did.