Heal and Sister the World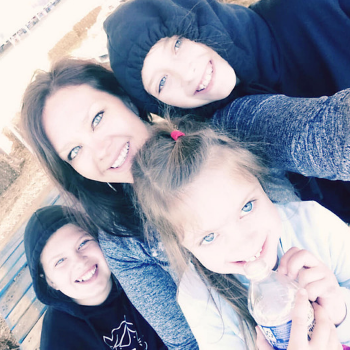 Please meet Laura and her four daughters — Kendall, Taylor, Emmaline & Ava.
Two years ago this month, they lost their beloved husband and father, Chris, when he collapsed and died in their home. His daughters were the first by his side.
Laura was a stay-at-home mom, and even with Chris working, money was tight. With him gone, no savings, and 4 kids age 3 to 10, Laura's panic for her family's future left her barely a moment to grieve her own loss.
Laura's warrior friend, Karen, heartbroken for Laura, wrote to Together Rising.
Karen told us about what a warrior Laura is– that even through her unbearable grief, what Laura wanted most was to work to support her girls. Amid all of the sorrow and pressures on her, what Laura asked for was help paying for the courses she needed to get re-certified for her teaching degree – so she could give her girls hope and a future.
That's where you, through Together Rising, stepped in. With $20,000, you paid for Laura's last two course requirements and 18 months of the family's rent so she could complete her courses.
We just heard from Laura that she successfully renewed her teaching license, is working a long-term substitute position, and is awaiting word on a full time teaching position at her girls' school!
Laura wrote you this thank you letter:
"I just can't thank you all enough for helping my girls and me get back on our feet and into a position where I can support our family. You are helping to give us a beautiful future and for that we are beyond thankful! I wasn't sure how I'd get through the day, let alone 2 years. But I knew I had to keep moving forward as healthfully as I could for our girls. All those small, tiny (what seemed to be insignificant) steps added up to such a great distance. Together Rising allowed me the time I needed to get myself and my girls together, to get us to a place where we can begin again and for that I am forever grateful. I have adopted your philosophy, "We CAN do hard things" and I use it in the classroom every day!!"
Thank you for trusting Together Rising with your monthly donations. We can do hard things – like heal and sister the world a little at a time.
Sister On. 
G & Together Rising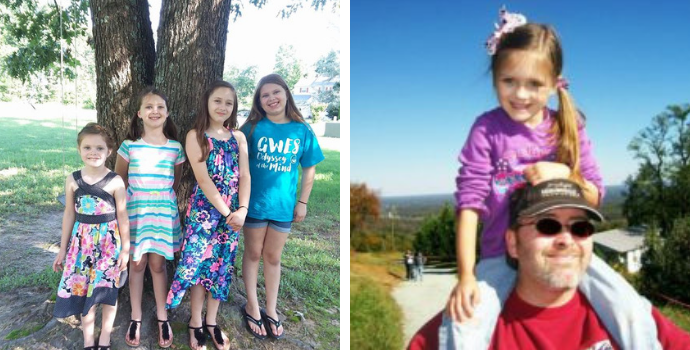 If you'd like to join us to support the healing, uplifting work of Together Rising, please go to: https://togetherrising.org/give/.