Helping others breathe a little easier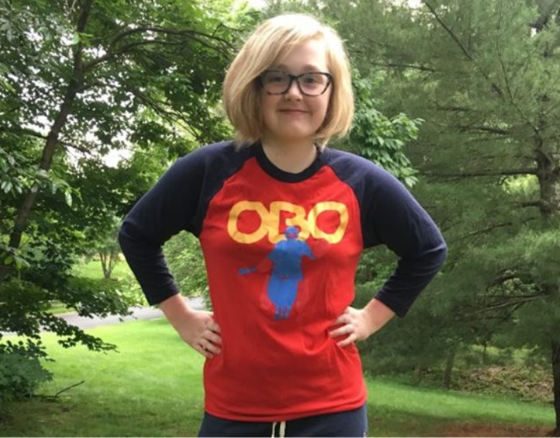 Here at Together Rising, we know there's no such thing as other people's children.
And we know one of our main jobs on this earth is to help our sisters and our children breathe a little easier.
Meet our girl, Quinn. She is a 15 year old warrior — sweet and fierce with an indomitable spirit!
Quinn has debilitating medical issues in her respiratory system, with no underlying diagnosis. She has faced years of excruciating surgeries, hospitalizations, procedures and medications. Her pulmonologist recently let her try an oscillating vest to see if it could help clear her lungs. The trial was a huge success: While using the vest, Quinn was able to breathe well and eliminate all antibiotics and steroids!
Quinn's family was devastated when their insurance company denied coverage for continued use of the vest. As doctors advocated and appealed to the insurance company, Quinn's family worked hard to raise money to buy Quinn a vest of her own. After several months and exhausting all appeals, they were still $10,000 short.
That's when one of Quinn's former first grade teacher, Mrs. Gregory, contacted us at Together Rising.
Around the same time, The Chambers Family Foundation reached out to offer Together Rising a $10,000 grant. They heard of the work we do and wanted to stand beside us.
Right away we knew: This gift was to help our girl breathe. We quickly connected The Chambers Family Foundation with Quinn's family — and today Quinn is able to breathe easy and continue her fight for wellness.
Today we celebrate warriors like Quinn — who fight everyday to live their lives fully in spite of constant pain and procedures.
We celebrate teachers like Mrs. Gregory who never stop fighting for their students — long after they leave their classrooms.
We celebrate the generosity and trust of The Chambers Family Foundation.
And we celebrate each of you in this Together Rising community — for your love and commitment to helping countless warriors breathe a little easier.