Holding Space with Family Photos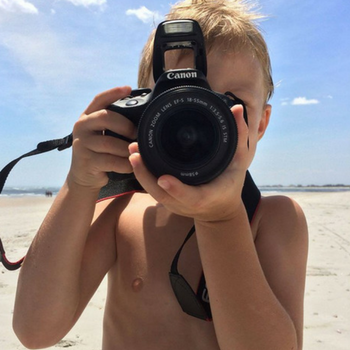 Earlier this Spring, we heard from Anna, who told us an unimaginable story about two families near and dear to her heart – the Montoyas and the McKinnons.
The Montoya family was visiting the McKinnon family in Virginia for the weekend. In the middle of the night, a fire broke out while the families were sleeping. Tom and Lindsay McKinnon's boys, Patrick (10) and Logan (5), did not survive the fire.  Each and every attempt to get to the boys was met with a raging wall of flames and smoke.  Zak and Christy Montoya and their girls, Gigi and Bella, survived. In her attempts to rescue the McKinnon boys, Christy was engulfed in flames and suffered 3rd degree burns to her arms, back, shoulders, airway, and hands.
While fundraisers were held for both families, Anna reached out to us detailing a special project she had in mind. "I can't tell you how many times Tom and Lindsay have come to my rescue or helped me in some way. They have always been my biggest cheerleaders and supporters, somehow they have this magical way of making me feel like I can do anything. And I am not alone, anyone who has ever had the privilege of knowing Tom and Lindsay will have similar stories."
Tom and Lindsay had expressed that losing all of their family photos was the hardest thing next to losing their sons. Anna decided to do a photo drive to replace photos of Patrick and Logan destroyed in the fire. Friends, teacher, and community members all pulled together any photos and videos they had to create a treasure of memories of the McKinnon boys.
Anna wrote, "I am holding a Photo Drive. Tom and Lindsay lost every tangible memory of their life and their children in the fire. They lost every picture, every toy, every drawing, every video. They lost it all. This photo drive is an attempt to replace some of those items. I have been blown away by the way the community has come together for his project. Patrick and Logan's old teachers are collecting school papers and artwork, a videographer is collecting videos, a team of volunteers are collecting frames and albums, a local craftsman is building a custom box to hold all these memories, a local photo lab is donating prints, a jeweler is making a pendant out of the ash from the fire, and I will be making silver jewelry inspired by the children's artwork. This tragedy has helped so many of us reconnect with old friends, repair relationships with others, and build brand new friendships. It's so very brutiful."
Knowing that Anna had collected all these mementos brought Tom and Lindsay some peace, but emotionally they were not ready to receive them yet. Anna began designing photo books and albums, so that when Tom and Lindsay were ready, she'd have them. All she needed was funding for prints, frames, and supplies. "Our goal is to show Tom and Lindsay our love by giving the family an assortment of photo albums, professional photo books, framed prints, and flash drives that are full of pictures of their life."
For the Montoyas, Anna told us that Christy suggested that she would like a family photo session. She said she wanted the emotion of this time in their lives documented. She thought it would be important to their healing process in some way. So Anna found a photographer in their area that does beautiful work, and the photographer generously offered all of the digital files for free with purchase of a photo session.
As a small gesture to hold space for the collective grief of these families, Together Rising contributed $1,000 to fund the McKinnon photo project and Montoya family photo session — prints, frames, and supplies for the McKinnon photos along with a photo session, prints, and a canvas wall display for the Montoyas.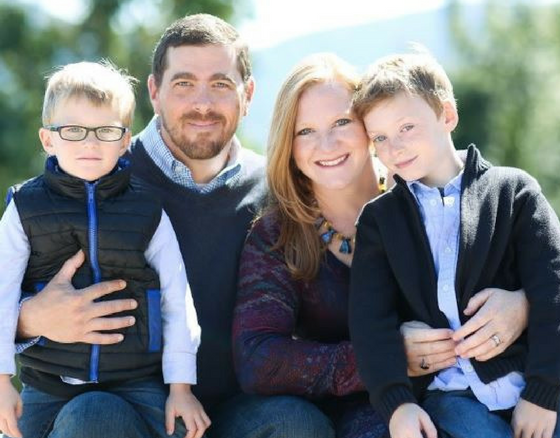 The photos in this post are from Anna's Facebook and fundraiser pages:
https://www.facebook.com/groups/McKinnonPhotoDrive/
More information on family fundraisers:
https://www.youcaring.com/mckinnon
https://www.youcaring.com/christymontoya
If you'd like to donate to the healing, uplifting work of Together Rising, please go to https://togetherrising.org/give/.