Jing has gained independence and confidence
"Great thanks to you and your awesome generous community . . . My tears came down many times since I drive."
Meet Jing, a single mom to a beautiful three-year-old little girl. Having recently immigrated to the United States, Jing does not have family or close friends here. The responsibility of raising her daughter is sitting on her shoulders and her shoulders alone. She is balancing so much at once to provide everything her daughter needs, all on her own.
When she wrote to us, Jing knew exactly what would be life-changing for her and her daughter: a safe, reliable car. We listened and stepped into that gap for her. The impact has been remarkable.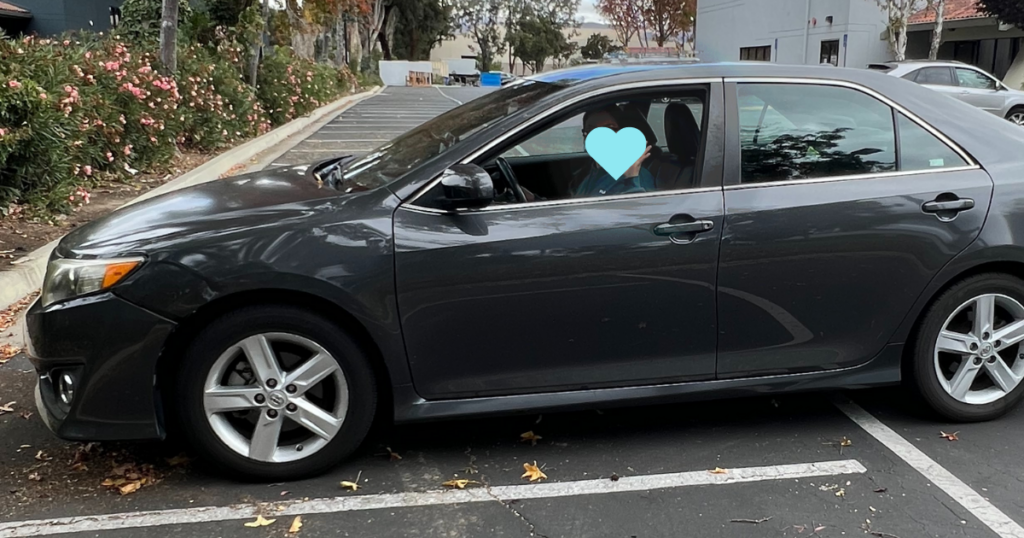 In addition to having transportation to and from work, Jing can go wherever she needs to, such as preschool pickup or grocery shopping. A few weeks ago, when her little girl became ill, Jing didn't have to wait for a ride from her neighbor—she immediately put her daughter in the car and rushed her to the emergency room herself.
Jing can also take her daughter wherever she wants to go. They can visit the park, go get ice cream, or whatever else her daughter's three-year-old heart desires. That's what this grant is really about. It might seem like just a vehicle at first glance, but for Jing, this car means so much more. It means freedom and independence. She has gained such confidence!
Thank you to TEAM LOVE, our recurring givers, whose donations made it possible for us to show up for Jing and her daughter when they needed it most. This holiday season, please consider joining us on TEAM LOVE. For as little as $5 a month, you can help us fund more grants such as this one that changed Jing and her daughter's lives.
Note: Pseudonym used.