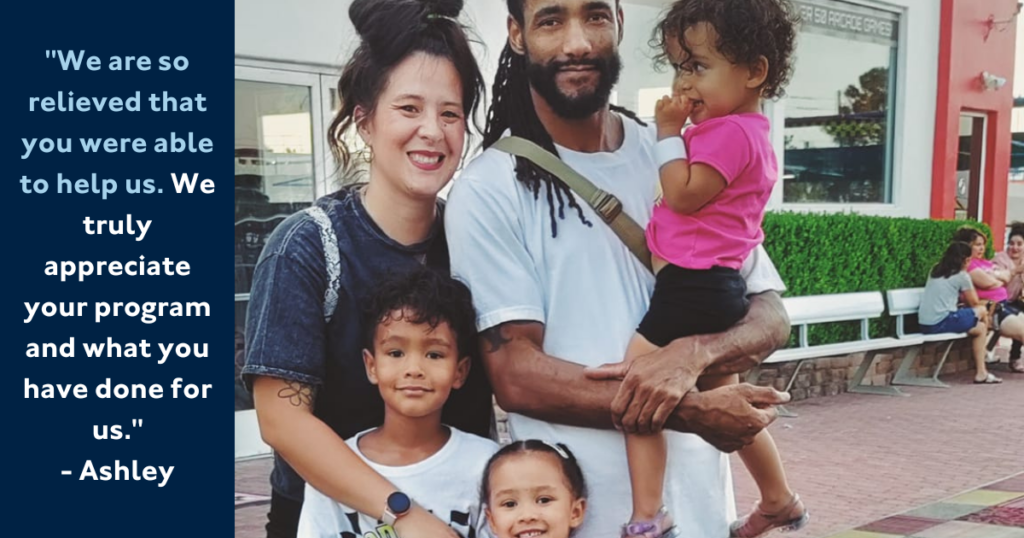 Veterans are used to doing hard things, but they shouldn't have to do them alone.
When our partner, Kline Veterans Fund (KVF), reached out to us requesting support to help meet the increasing needs of women veterans who contact them daily, we couldn't say yes quickly enough.
KVF provides emergency housing assistance to veterans who are experiencing homelessness or who are in imminent risk of losing their homes due to financial difficulty. Their programs keep or place veterans in safe and stable homes, stepping in to help immediately and with few requirements for eligibility that prevent veterans from getting the help they so desperately need, when they most need it. Timing is everything when it comes to keeping your housing, and applying for and qualifying for government sponsored assistance is a long and arduous process. Without all the heavy restrictions and red tape, KVF often is able to respond and help within 24-48 hours and sometimes the very same day.
Their single focus funding is able to carry a veteran in crisis when they need it most.
Veterans like Ashley, a disabled Army veteran and mom of three who served combat tours in Kuwait and Afghanistan.
Ashley was dealing with a very high risk pregnancy, causing her to be on full time bedrest, unable to work. Ashley's husband, also a disabled vet, was working fewer hours in order to care for their 2, 5 and 7 year old kids.
The loss of income put the family behind on their rent and they were sinking fast, causing additional stress in an already delicate situation.
Can you imagine facing an eviction notice at a time like this? Luckily, they didn't have to face it alone.
Ashley was provided with the rent assistance necessary to keep her family safe in their home.
Thanks to the support from our giving community, Together Rising was able to invest $50,000 in the incredible work of KVF, to support veterans like Ashley and many others (swipe to read more stories). Thanks to you, fewer veterans have to face housing insecurity alone. That is worthy of some celebration.
#HappyVeteransDay