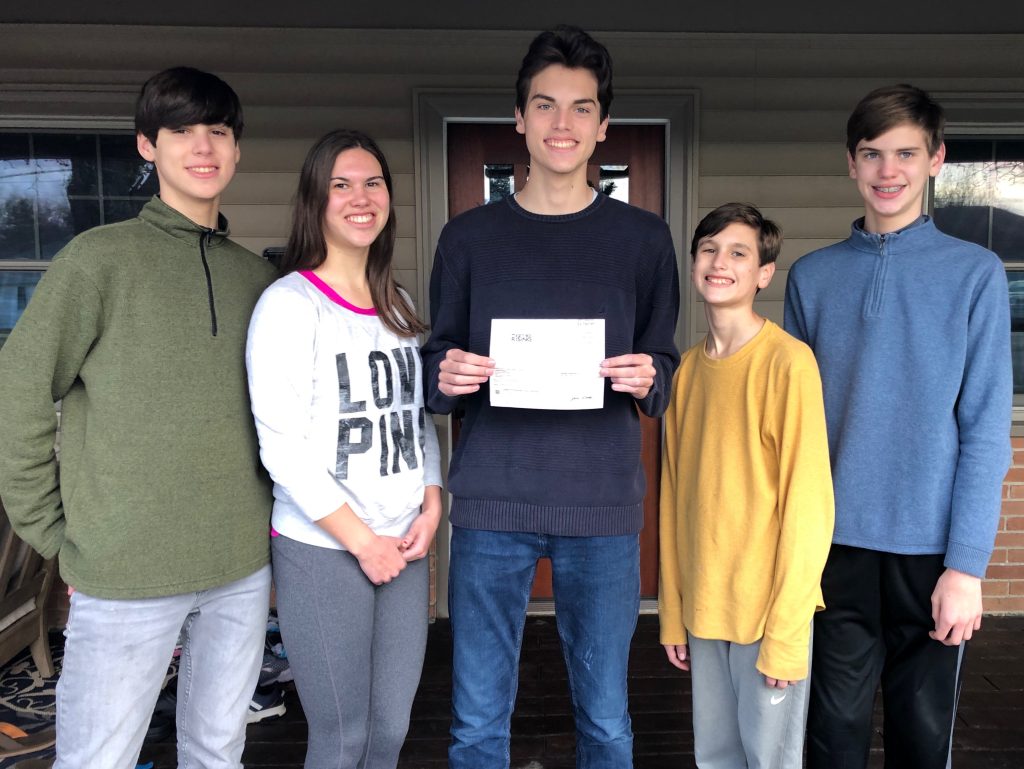 At just seventeen years old, Lance wrote to us himself to ask if we'd help his parents make their family home more accessible for his sister, Mallory. After reading just the first few sentences of his application, we could instantly feel the love that Lance has for his family. He shared that Mallory has cerebral palsy and that for the four years they'd lived in their house, she couldn't access the backyard because the deck that led out to the yard was unsafe for her. Lance longed to help his sister and their parents, Allison and Jeff, add the accessibility that Mallory needed by building a new deck. Gaining access to the backyard was especially important because it would allow Mallory to start using the pool for her aquatic therapy.
Because even a modest new deck cost more than they could afford, Allison and Jeff applied for state funding. Their application received a 98 out of 100—almost perfect. The grant could potentially cover up to two thirds of the cost. They'd be responsible for the remaining third, which they agreed to knowing that doing so would make the application more likely to be funded. Then Allison lost her job. Then Jeff lost his. By the time they were awarded the grant, both parents were extremely overwhelmed just trying to keep their family afloat. "All my mom's time and energy is going into helping my dad and herself try to find work," wrote Lance. While Jeff gained employment a few months later, the family was just starting to get back on their feet. They were at risk of losing the grant altogether if they didn't quickly come up with the remaining funds. That's when we stepped in.
Together, we helped Lance "take a huge weight off" of his parents' shoulders by sending a grant to cover the remaining third. Now they can finally build a deck tailored to Mallory's needs, which will allow her to use the pool to "keep her muscles strong," as Lance put it. We hope to share an update once the deck is complete.
Together Rising exists to be a place to turn. We are grateful that Lance turned to us. We are also grateful to TEAM LOVE, our recurring donors, whose steady support makes it possible for us to be here when families like Lance's need us.