Letters from Casa de las Niñas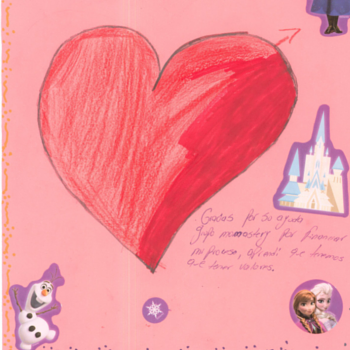 Together Rising was contacted by an aid worker working in Latin America. He told us about Casa de las Niñas in Managua, Nicaragua. A part of the Nicaragua Institute for Human Promotion (INPRHU), this girls' home offers both residential and outpatient care for female victims of domestic abuse aged 7-18. The program gives victims of abuse, rape, and incest—girls who are often pregnant as a result of the abuse—a safe place to live and recover while providing them with critical emotional care and support.
Due to lack of funds, the aid worker's organization was unable to provide its standard yearly support of $20,000. This, coupled with changes made by the Nicaraguan government, put Casa de las Niñas in danger of closing. We reached out and Case de las Ninas provided us with a comprehensive plan for how they could use $20,000 — including medical care, individual and group therapy, legal assistance, living expenses, clothing, and supplies for 30 children for several months, as well as fundraising training for their staff. You supplied the full $20,000.
We received a stack of letters from the girls currently being cared for by the Casa de las Niñas. The colorful notes expressed their appreciation and support. We love knowing that, through this program, girls who have been so abused are having the opportunity to draw and color and play with stickers—just as little girls should.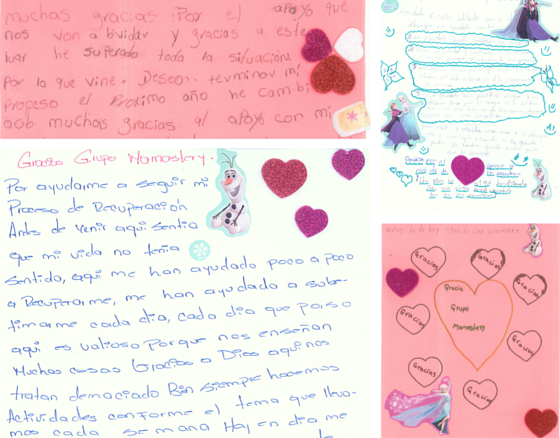 "Thanks to the Momastery Group for helping me to continue my recovery process. Before coming here I was feeling my life did not have a meaning. Here they have helped me to recover little by little, to recover my self-esteem. Each day I spent here is valuable because we learn so many things. Thanks to God, here they treat us extremely well, activities are organized according the weekly theme. Today I feel much better besides all the things I´ve gone through and that´s why I thank you, for giving me the chance to continue with my healing process. Each and every theme we touch on is beautiful, things as: group cohesion, confidence & trust, self-esteem, affection, gender, sexuality, love to be loved, communication and assertiveness. Once again thank you very much and God Bless you!"
If you'd like to donate to the work of Together Rising, please go to https://togetherrising.org/give/.