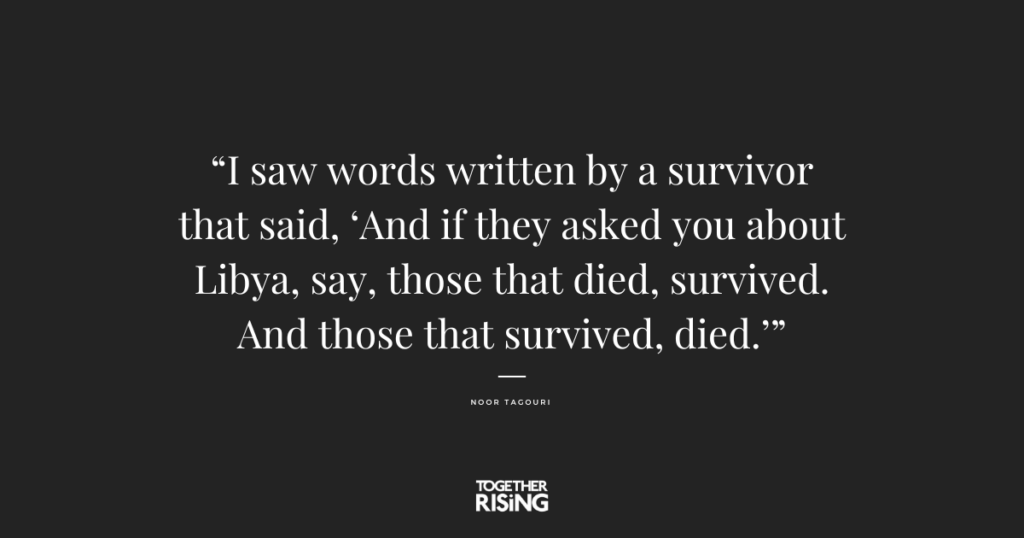 We are heartbroken over the devastation facing the people of Libya. Early last week, horrific flooding overtook the northeastern city of Derna, sending waves of water gushing down the mountains. The United Nations Office for the Coordination of Humanitarian Affairs reports that at least 3,958 people have died; while Libyan authorities estimate over 11,000. Currently, more than 10,000 people remain missing.
Today, through Together Rising, you are sending $50,000 each to support the work of two incredible organizations:
International Blue Crescent (IBC) is responding to the flooding with their partners on the ground to provide urgent healthcare services, food and water, sanitation, and protection measures addressing the most vulnerable and at-risk from further harm – including migrants, refugees, people with disabilities, women, girls, children, and healthcare workers.
IBC's presence in these hard-to-support places is one of the things we love about them as they are uniquely prepared to respond to disasters of this magnitude in this part of the world.
The ISeeYou Foundation has deep ties to Libya, and for them, the flooding disaster is incredibly personal – it's where the founder, Libyan-American Salwa Tagouri, and her family call home. According to Noor, Salwa's daughter, ISYFoundation board member, and award-winning-journalist, "ISYFoundation is facilitating getting relief aid directly onto the ground in Libya: medical supplies, diapers, food, medicine, everything needed to move through this actual living nightmare, this catastrophe that has left so many in a state of shock and horror."
This pain is personal, and so is the relief they're delivering.
Thank you especially to TEAM LOVE whose monthly gifts make it possible for us to deploy funds quickly to our partners on the ground, providing relief where and when it is needed most.