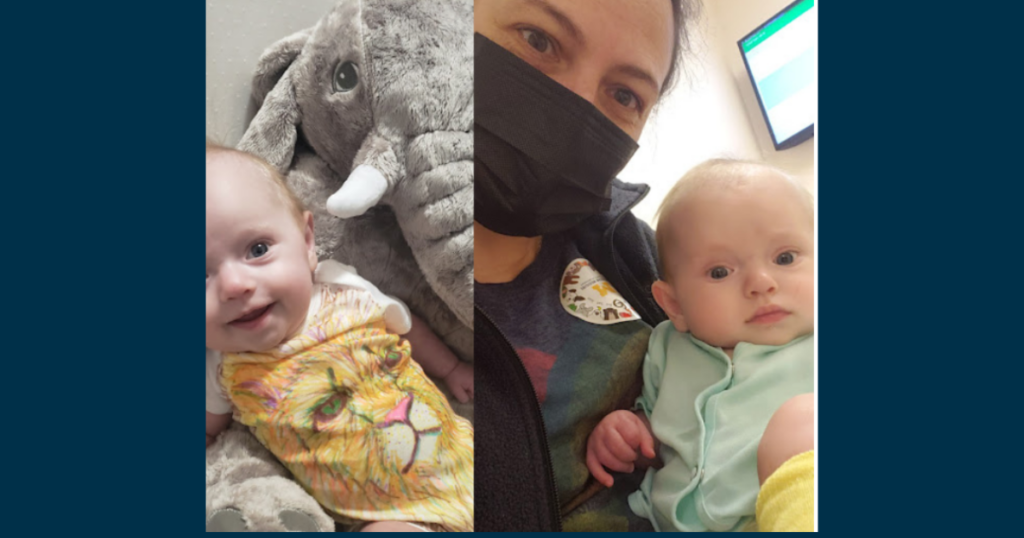 Meet Lisa and her little one, Dakota!
Note: The following paragraphs mention pregnancy loss and infertility.
Lisa dreamed of being a mother throughout her entire life. After several miscarriages,fertility specialists told her that she'd never have biological children. Lisa felt crushed. She eventually learned to accept her diagnosis—but with tremendous grief and a sense of loss.
In 2021, much to her surprise, Lisa found out she was pregnant with twins. She was overjoyed. Her pregnancy was difficult. In addition to having gestational diabetes, she lost one of the babies. Soon after, she found out that her surviving baby had a congenital heart condition, Tetralogy of Fallot.
Dakota arrived in August. He's 11-months-old now.
You showed up by sending Lisa a direct grant to cover her most pressing needs: a new roof, counseling sessions, and medicine to treat a respiratory virus for Dakota. Thank you for providing stability for this young family.
Pseudonyms have been used at the grant recipient's request.