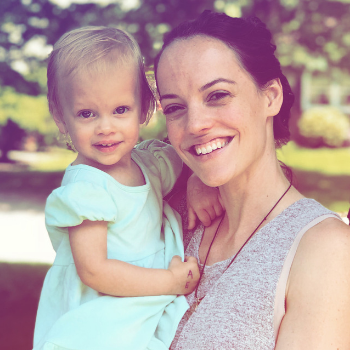 Valentine's Day can be hard.
Because Valentine's Day is supposed to be about Love. But this day seems only to celebrate the shiny, smiley, holding-hands-while-running-through-sunflowers type of Love.
And for many of us, we are in a very different place.
Many of us are in the love-as-tough-as-nails place. Where love looks busted up and scuffed and a little jagged and exhausted.
Where love is a nightmare at 1 AM and a fever at 3 AM and everybody up at 6 and work at 9.
Where love is losing your temper 7 times and apologizing 8 times.
Where love is overwhelmed and exhausted and just DONE at the end of each day.
Where love is ADHD, autism, hurt feelings, sucky report cards, tending to aging parents, cancer and daddy's gone and listen, babies: This is life, this is brutiful life — and there is still much beauty to be found. Let's find it together.
Love is knowing that tears of exhaustion are not signs that you're on the wrong track — they are sometimes confirmation that you are pouring out every bit of your heart and soul and body and mind and energy in service to your people.
LISTEN: Love is Forever Tries. We never run out of Love. And we never run out of tries.
For every Love Warrior out there sitting in the busted-up, scuffed-up place right now, we want you to know that in your honor, Together Rising is stepping in to honor Molly today.
Molly is in that place, too.
She's a single mama to her precious Ella. She recently freed herself and her girl from an unhealthy relationship. In order to pay back the legal fees to maintain custody of Ella, Molly set up an online shop selling second-hand clothes. But when she was unexpectedly told they needed to move out of their home, she came to Together Rising for help.
In honor of each of you who keep showing up when love is not shiny or smiley — when love is just relentlessly showing up for your people no matter how hard — Together Rising provided Molly and Ella a $10,000 grant to start over.
Because Love is Forever Tries. And we can't imagine celebrating a more beautiful love today.
LOVE.
G & Together Rising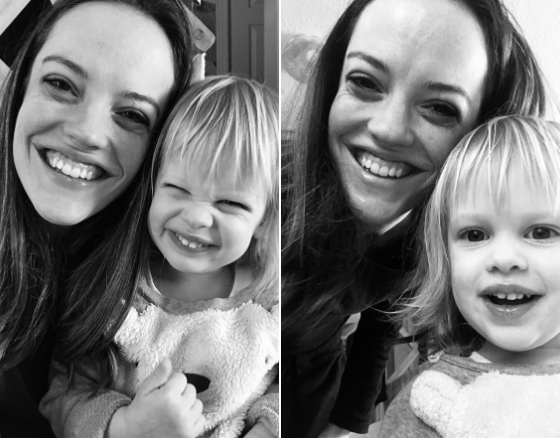 Please join us with monthly tax-deductible donations of any amount: https://togetherrising.org/give/.