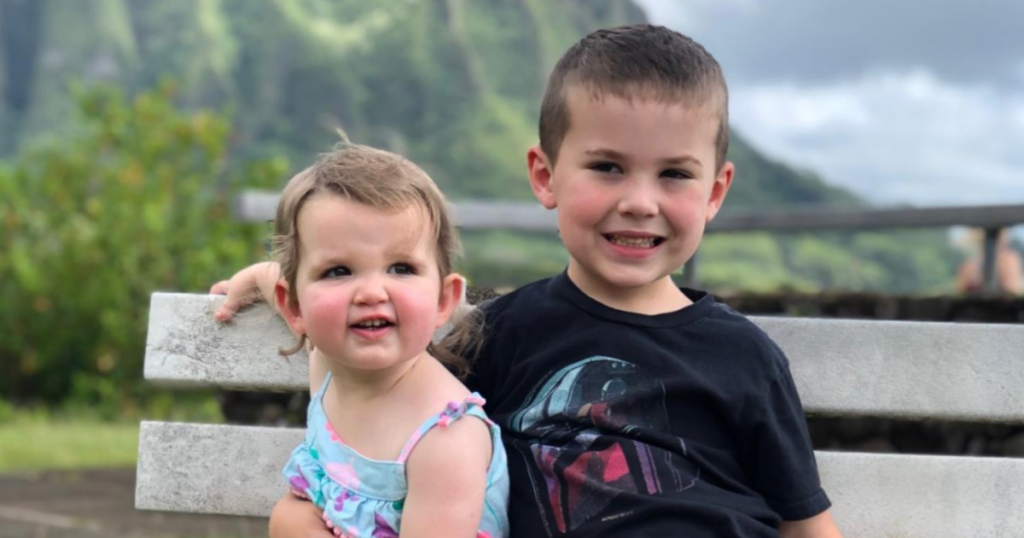 You helped a military family get some much-needed breathing room after going through an extremely stressful time: two tours of duty overseas, several surgeries and hospitalizations, a difficult cross-country move, and more.
Maddie and Robert are parents to three little ones, Easton, Emery, and Amelia. A staff sergeant in the army, Robert has served in both Iraq and Afghanistan.
Last year, new orders meant a move for the family. All the way from Hawaii to New Jersey.
Soon after, the family moved to their new home. However, all of their personal belongings—everything from clothes and shoes to wear to mattresses to sleep on—had not arrived. Typically, shipping of this nature can take weeks. But given the massive shipping delays caused by the pandemic, it was unclear if it would be days or weeks or months before they would have what they needed.
With three kids depending on them, Maddie and Robert couldn't wait. Ultimately, to meet their and their children's basic needs, they ended up replacing countless necessities, going into debt to do so.
We first met Maddie and Robert through Maddie's sister, Jennie.
Jennie saw firsthand how difficult it had become for them to make ends meet. Without any end in sight, she turned to us.
When we reached out to Maddie, the family was sick with COVID.
Given everything they'd been through lately, Maddie and Robert needed some breathing room.
We took some of the weight off of Maddie and Robert's shoulders by sending them a direct grant during that difficult time. Their daughter Emery also needed adaptive winter boots that would fit her prosthetics, so we had those delivered, too.
We thank Robert, Maddie, and their children for all that they have sacrificed in service to our country.
And at a time when it feels like the world is so full of darkness, we thank you for continuing to show up for families and children, whether in Ukraine, Afghanistan, Texas, Florida, or New Jersey.
Together, we are creating the kind of world we want to live in.