Maui Food Bank receives $46,101.32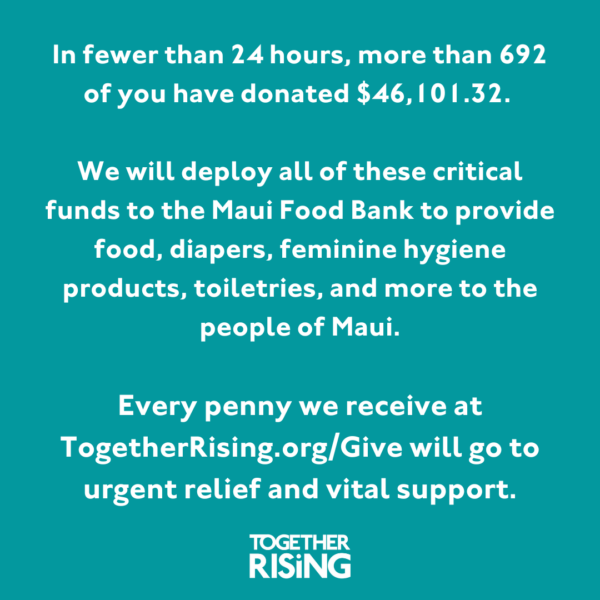 THANK YOU FOR SHOWING UP FOR MAUI!
In fewer than 24 hours, more than 692 of you have donated $46,101.32 THANK YOU! 
As of this morning, we know that at least 36 people have lost their lives. Parts of the island are unreachable because of fires and obstruction, and significant power and cell service outages continue to affect thousands. 
In the midst of all this devastation, YOU showed up to turn our collective heartbreak into action. We are deploying $46,101.32 to @mauifoodbank to provide food, diapers, feminine hygiene products, toiletries, and more to the people of Maui.
To all those who have donated and shared, THANK YOU! Together, we are harnessing our heartbreak into hope for families and communities in Maui. 
If you have $5, $10, or $20 - no amount is too big or too small - please consider donating at TogetherRising.org/Give.
In love, solidarity, and hope, 
Together Rising