Meet Imani and her beautiful baby boy
Imani—a mom of four—went from sleeping on a hardwood floor while pregnant to delivering a beautiful, full-term, healthy baby boy because of the tireless advocacy and steadfast support of our partner, Jamaa Birth Village, and their indomitable CEO and Founder, Okunsola Amadou.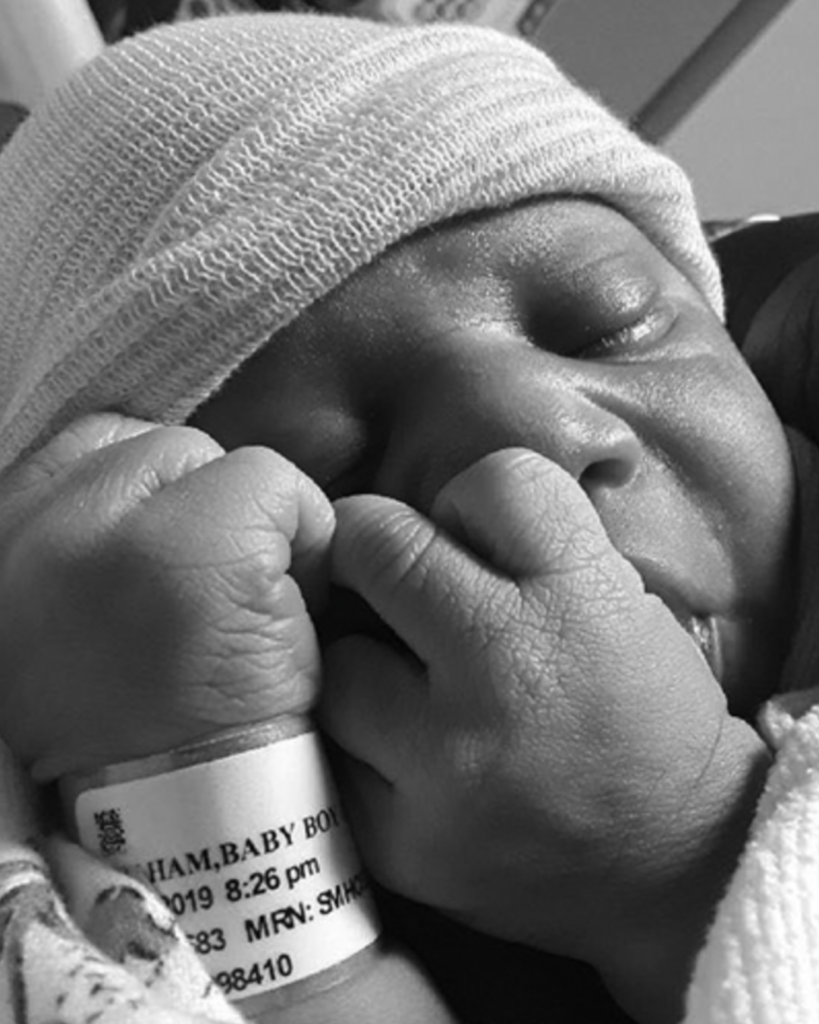 Facing symptoms of preeclampsia, but not able to make an appointment with a provider without insurance, she was urged to go to the hospital immediately.
But due to the treatment she'd experienced prior as a Black woman who was uninsured, Imani was concerned about how she would be treated. Even if she mustered the courage, her husband was at work and she had no one to watch their three children.
That's when Jamaa Birth Village stepped in to source a trusted sitter to watch Imani's little ones. She rushed to the ER, and Okunsola met her there.
While being triaged, Imani confided in Okunsola that she didn't have a bed to sleep in. That she didn't have a crib for her new little one. That despite trying their best, she and her husband couldn't afford many essentials for their family and new baby, including food, diapers, and bills.
After being thoroughly examined and monitored, due in part to Okunsola's advocacy on her behalf, Imani was cleared to leave.
The next day, Okunsola arrived at Imani's with a surprise: a new bed, mattress and comforter, as well as mother-baby essentials.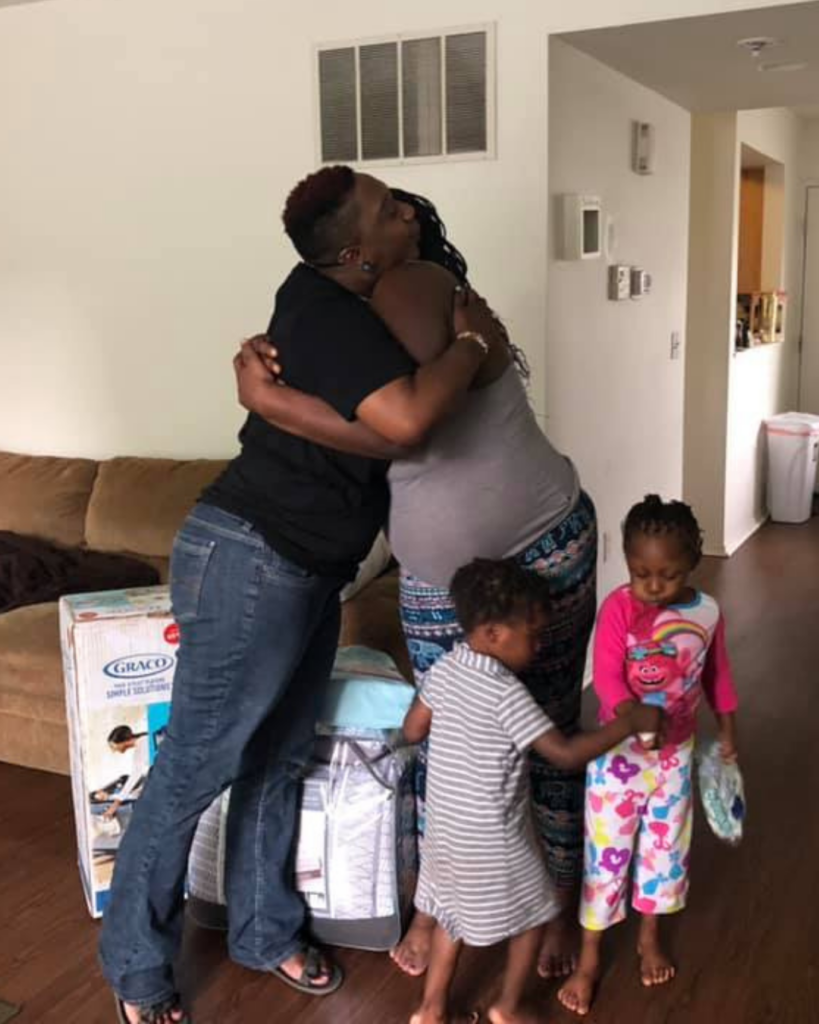 "I can't believe that you all would do this for me," said Imani.
Soon after, Imani had a beautiful, full-term, healthy baby boy.
Imani's family is one of the more than eight hundred families whom Jamaa Birth Village has supported since the organization's founding in 2015.
As we shared earlier this week, your most recent investment of $333,000 in Jamaa Birth Village will build a life-saving, groundbreaking birth center and postpartum retreat haven, allowing their team to expand once again to help even more families.
We are so honored to continue to invest in Okunsola and Jamaa Birth Village. Thank you for making that investment possible by supporting and donating to Together Rising.
Note: Imani is a pseudonym.