She Needs It More Than I Do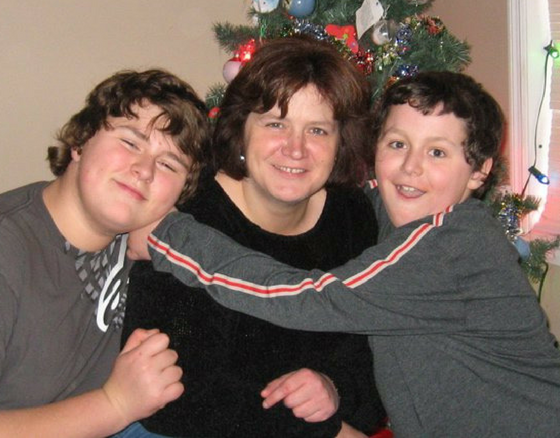 Michelle has always taken care of others. Even when she was stretched thin. Even when she didn't have enough for herself.
Michelle is the mother of two teenage boys and has a sister with a disability that she helps care for. She has worked her entire life to provide for her family – doing what she has to do to make sure they have food and shelter. Michelle worked over 500 hours to help build her house through Habitat for Humanity, frequently going without food or medicine herself in order to make sure that her kids had enough to eat, and walking miles in the cold Pennsylvania winters to buy diapers for her babies.
She was a beloved caregiver at a care center for adults with disabilities. Her friend Karen described Michelle's clients' adoration for her: "When she would walk into the care center, the clients would literally stand up and cheer, because she always made them feel like they really, truly mattered."
Despite financially struggling herself, Michelle has a selfless and compassionate heart for those whose needs are greater than hers. Her friend Karen recounts one example of this. "She also taught me the meaning of generosity over and over–to give just one example, we once went to Denny's for breakfast and the total bill was $11. She put down a tip of $5. I must have given her a weird look, because she nodded toward the waitress, and said, 'I know, I know, but look at her. She's been on her feet for probably six hours already and has three more to go, she's got a baby on the way, you know she's exhausted, and somehow she took great care of us like she's supposed to. She needs it more than I do.' And this was from someone who made $19,000 a year."
Michelle was laid off from her job at the care center, making her already tight financial situation untenable. After years of physical labor, she suffers from searing back, leg, and foot pain, making it impossible to work at any job that requires long periods of standing. Faced with the inability to find work, an ex-husband who does not pay his share of child support, and a disability application process that can take two years, Michelle is living on food stamps (with two teenage boys!) and facing the possibility of not being able to pay her heating bills or car insurance.
Because of your generous gifts, we were able to relieve Michelle's burden by sending her a grant to help pay her car insurance, heat her home, and put food on the table.
Because of this community's financial support from monthly givers, Together Rising is able to help people like Michelle year-round. If you'd like to donate to the healing, uplifting work of Together Rising, please go to: https://togetherrising.org/give/.