Everyday Giving – NC Girls on the Run!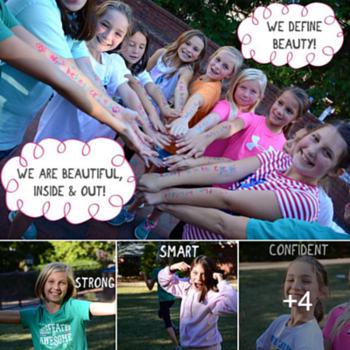 Earlier this year, we received a request to get our little sisters running (and rising) in Moore County, NC.  A grandmother wrote in to tell us about the community in which her three young granddaughters live – a neighborhood with a high military family presence and many families struggling to pay their bills.
The community lacked in healthy activities for young girls. She requested help to create "a world where every girl knows and activates her limitless potential and is free to boldly pursue her dreams." She sought to implement a Girls on the Run chapter in Moore County, NC.  Meeting twice a week in small teams of 8-20 girls, Girls on the Run teaches life skills through dynamic, interactive lessons and running games.
We were eager to assist our littlest sisters in achieving this goal. You provided all remaining funds needed to make their dream a reality.  The chapter started in 2015 and is thriving. We could not be more proud.  In the words of the chapter leader, "Thank you so much for making Girls on the Run Moore County happen!  I appreciate your support and know that the impact that we will make to each girl will last a lifetime to those we touch."
And you know what our girls did?  In their very first season, they applied the lessons from their big sisters and paid it forward.
20 strong legs. 10 giant hearts. 40 minutes – our girls raised $1,000 to help the Humane Society in their community.
Sister On, little warriors!