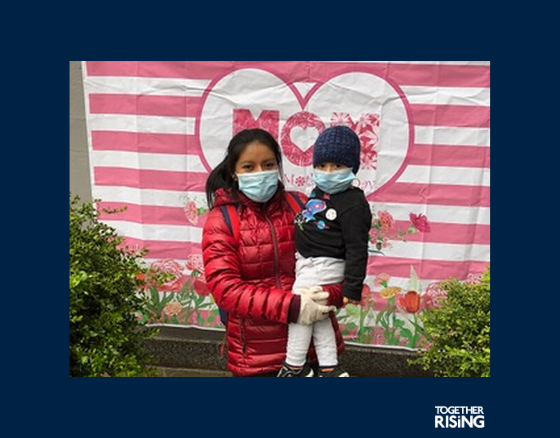 In the Washington Heights neighborhood of New York City, on any given day, you could have walked into Nido de Esperanza to find mamas connecting with each other over a meal, playing with their babies, gathering formula and books and baby clothes beautifully displayed on shelves, or listening to a presentation about infant and child CPR. Today, that space, like so many necessary community gathering spaces, is closed. But the needs of these 75 mothers and their young children have only grown in the last two months. Most of the mamas are recent immigrants and do not speak English. They worked as stylists and manicurists, dishwashers and housekeepers, and almost all of them are out of work. Some have sick relatives. They sublet single bedrooms, and that is where they now shelter in place with their babies. 
Nido de Esperanza knows that in trying times like these, the risk of abuse and depression increases. So, even though their doors are temporarily closed, their mission to come alongside these beautiful mamas and their young children continues. 
Through Together Rising, you sent Nido de Esperanza $35,000 to help them prevent homelessness and hunger as they wait for their doors to reopen and for laughter and singing to bounce off their walls once again.
On this Mother's Day, we remember the beautiful ways we mother one another. We remember these 75 mamas who are working to keep their babies safe and happy in their bedrooms. We remember the staff and volunteers of Nido de Esperanza who, daily, come alongside these mothers to provide advocacy, education, love, and support. And we remember you, the community of Together Rising, who mother so many in your lives, including those you mother through your investment in this work.