"Nobody ever asked me what I wanted for Christmas before."
When families living on the Pine Ridge Reservation shared their holiday wishes through our Holiday Hands program in November, you—this always-showing-up community—fulfilled every request in under four hours, for all 753 families. Our trusted partner on the ground, Jeri, shared these quotes from two community members—and said your gifts are having a wonderful impact on countless others in the community.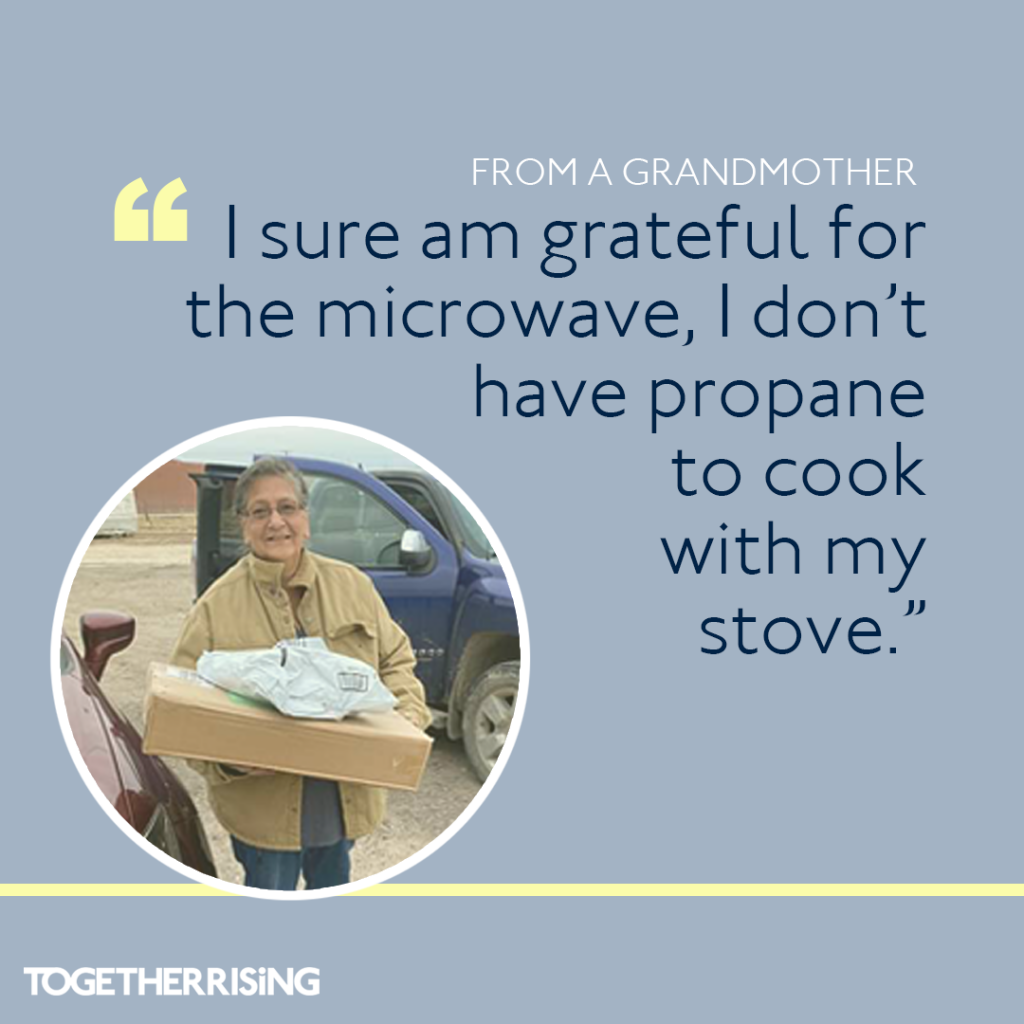 Because of your gifts:
Moms dress babies in thick clothes and tuck little ones under comforters to keep them warm.
Grandmothers stitch star quilts on sewing machines to earn income to support their families.
Kids jump on trampolines, shoot baskets, ride hoverboards, and read books and play games on tablets.
Families relax after long days by watching television together.
Veterans keep warm by bundling up in coats, boots, and gloves.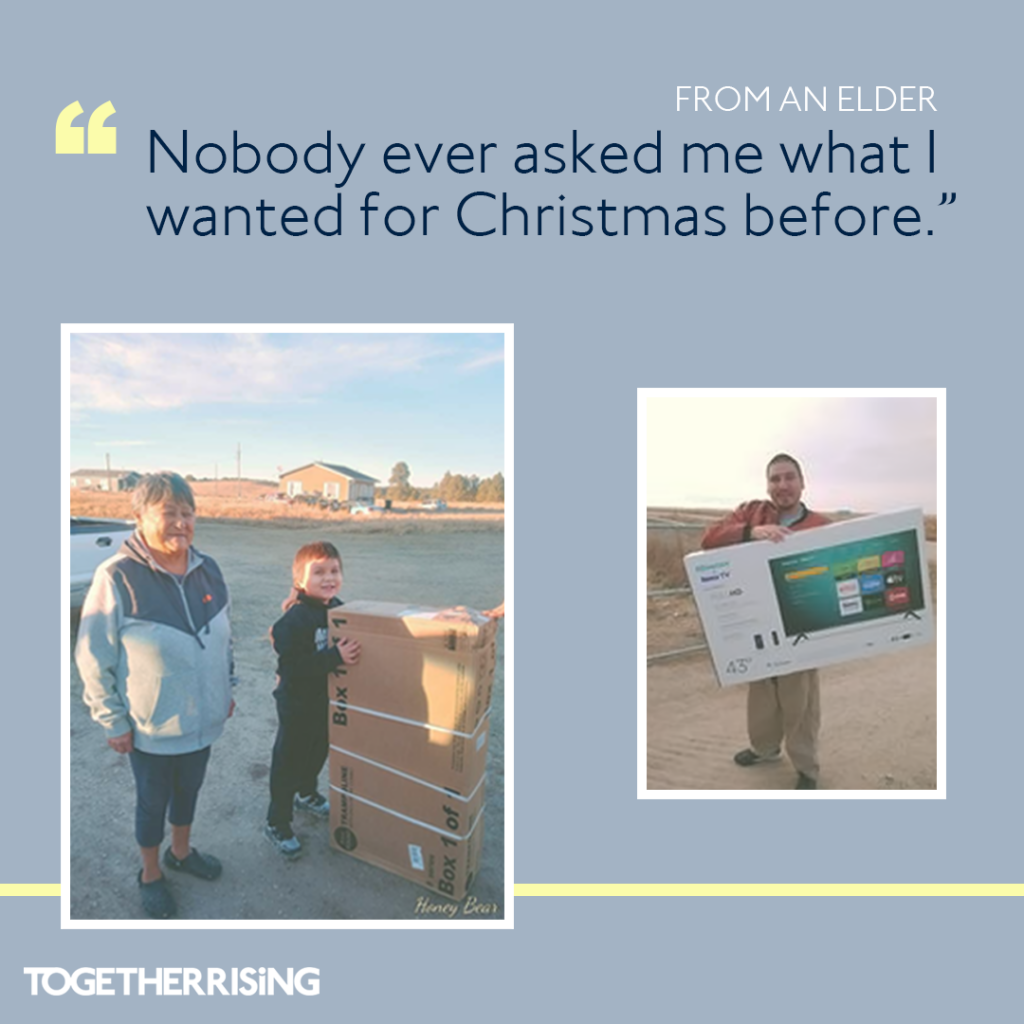 At Together Rising, we believe in seeing each other and showing up for each other. You transform those beliefs into meaningful action through your continuous support and unwavering dedication to the world we are creating together.
Thank you for seeing this grandmother and showing up for her.
Thank you for seeing this elder and showing up for her.
Thank you for seeing all 753 of these families and showing up for them.
Thank you.