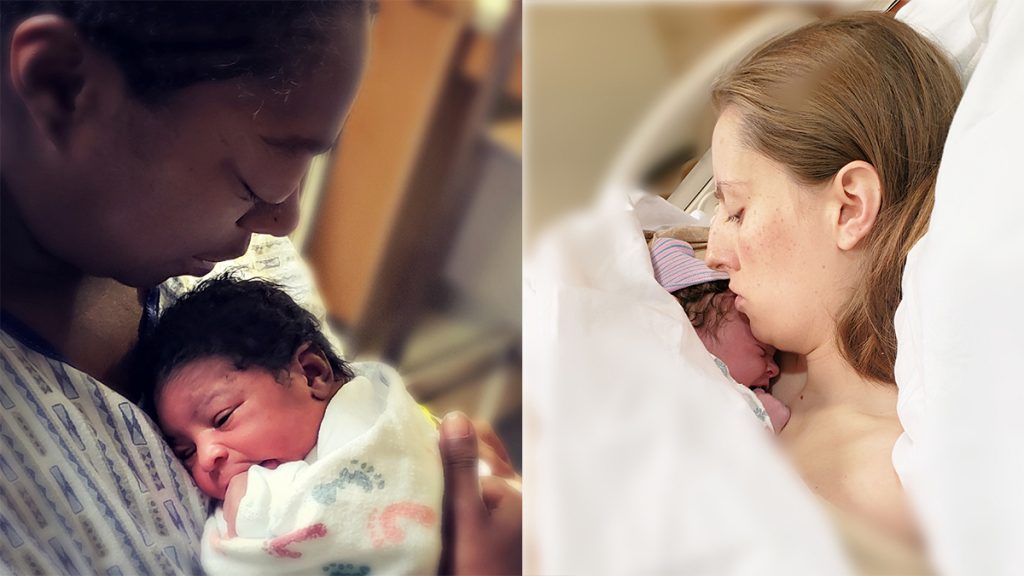 We know that much of life is deeply complicated, but we believe this is clear: Newborn babies should not be ripped from their parents' arms. Yet for decades, that's exactly what happened in prisons nationwide—as early as 36 hours after birth—until this summer.
After witnessing how pregnant individuals* in Minnesota prisons received virtually no support before, during, or after the birth of their babies—including new parents not knowing with whom or where their babies were placed, not having as much as a photo of them, not having hope of seeing them again until release—advocate Erica Gerrity and the team at Ostara Initiative stepped in.
Ostara Initiative's years of tireless work has revolutionized the support that pregnant individuals and new parents receive. In that time, pregnant individuals have been partnered with doulas who have provided emotional, physical & informational support throughout the birthing year. Peer support groups and one-on-one counseling sessions have been held. Visitation sessions have been made available inside the corrections facility, allowing parents to finally hold their babies in their arms once again.
And as of May, with Ostara Initiative's backing, parents who are incarcerated in Minnesota are allowed to live with their new babies in community programs for the first year of their baby's life. This program, a special kind of conditional release, is truly groundbreaking—the very first of its kind.
When their babies toddle their first steps or utter their first words, parents can now have the opportunity to witness those once-in-a-lifetime moments. They can now nourish their babies themselves. They can now create stronger bonds with their babies, which research shows is critical for both parents' well-being and babies' development. Over the course of a year together, parents can now establish a critical foundation on which they can build after release.
Together Rising is proud to have invested $75,000 in the vital work of Ostara Initiative and the tide-turning ways they are showing up for parents and babies.
Photos 1 and 2 by Ostara Initiative, 3, 4 and 5 by Claudia Berns Photography
*While we recognize that many pregnant people identify as women, we also recognize that not all pregnant people identify as women. As such, we've chosen to use the term "pregnant individuals" throughout this story to include every pregnant person.