Piper and Raven have celebrated eight years together!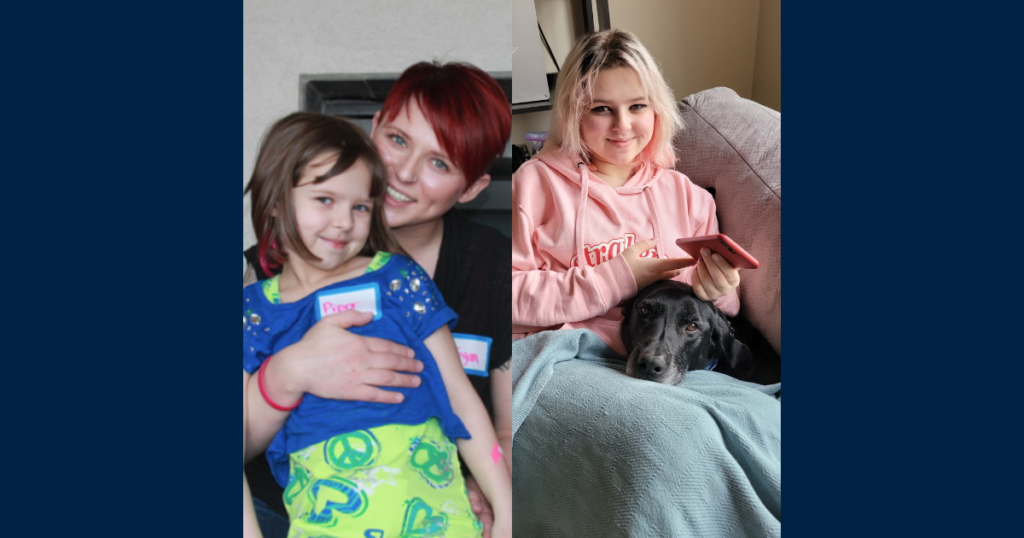 Piper and Raven have celebrated eight years together!
Back in 2013, this community showed up in a beautiful way for Piper, a then-six-year-old, to bring home her critically needed, diabetic alert dog, Raven.
Piper has type 1 diabetes. Her mom, Tegan, had worked hard to raise enough money to put down a deposit on an alert dog that would help keep Piper safe. Equipped with a keen sense of smell, this specially-trained service dog would alert Piper if she was experiencing high or low blood sugar levels.
In Tegan's own words:
"Once [Piper] has Raven I will be able to send her [to new friends' houses] feeling a little better about her safety because she will have her guardian by her side."
As part of one of our earliest fundraisers, we raised the remaining funds Tegan needed, bringing Raven home to Piper.
In a recent update, Tegan expressed her deep gratitude for the impact Raven has had on their family over the last eight years:
"My heart is so full of gratitude for everyone who helped bring Raven into our lives. I can't even begin to count how many times this dog saved my little girl and helped this very tired single mom sleep through the night."
Raven has made such a tremendous difference for this precious family—thanking you for bringing her into Piper and Tegan's lives.
Today, grants like this one are made possible by TEAM LOVE—our collective of monthly donors. We can show up and step into gaps for families, children, and communities because of the way TEAM LOVE shows up for us.
In honor of our birthday and tenth anniversary, we are striving to reach a sustaining goal of 10,000 monthly donors on TEAM LOVE.
If you can, please consider joining us as a monthly donor at Together Rising.org/Give or making a one-time gift. Every donation is so appreciated—be it $5, $10, or $25—and goes directly to helping families such as Piper and Tegan's.
To our 7,809 current TEAM LOVE members: THANK YOU. We are grateful for the trust you've placed in us and are honored to be building the kind of world we believe in, together.