Positive Coaching Alliance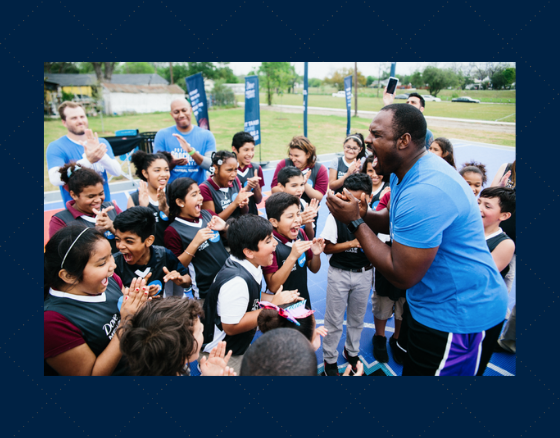 We have a huge problem that reveals itself on sidelines across America every weekend.
In today's youth sports culture, sideline brawls and screaming matches are increasingly becoming the norm.
And kids, wisely, are choosing to leave. They are dropping out of sports at an alarmingly high rate. They cite not having fun, the stress of expectations, low perceptions of their abilities, and negative feelings toward their team or coach.
Yet, more than ever, our youth and our communities need the personal challenges and life lessons that sports – when done well, through the magic of truly gifted, loving coaches – can uniquely offer.
That's why Together Rising is so proud to support the work of Positive Coaching Alliance -- a non-profit that trains and invests in coaches, parents, school administrators, and organizations to transform the culture of youth sports.
Last year, through Together Rising, you were absolutely vital in establishing PCA's Mid-Atlantic Chapter, which serves D.C., Virginia and Maryland and will affect more than 40,000 kids this year alone.
The impact you are making in the lives of student athletes will be felt for generations. Because when our kids learn a team sport, they are learning two things at once: The sport.
And the even deeper, truer lessons:
Like how to be part of a team.
How to show up, take risks, fall down, and get back up.
How to keep fighting when you're already beat.
How inner worth is not defined by a stat or a scorecard.
How to treat friends and adversaries with dignity – especially under the pressure of competition.
Very few will ever play professional sports. But all players – in work, in family, in community --- will eventually be part of a lifetime team.
We are so proud to be on this Together Rising team with you.