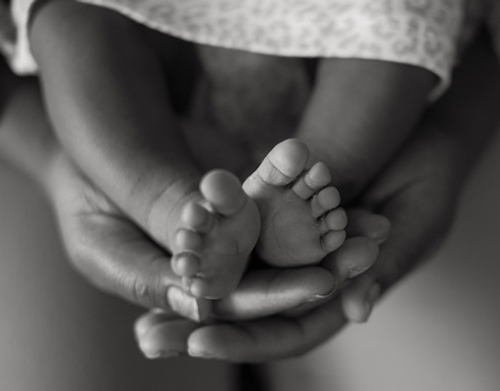 The following is an update from Sarah Nielsen, a Monkee and the Executive Director of Project Home Indy. Project Home Indy is a small non-profit agency in Indianapolis that serves up to five homeless teen moms, age 15-19, in a safe, home-like residential facility.  
When I wrote Glennon a desperate email earlier this year to attend Project Home Indy's fundraiser as our speaker at no-cost, my best-case scenario was that Glennon would write me a beautiful "no".   If someone as busy as Glennon considered my request, I would have felt successful.
When she wrote back at all, I was beside myself with joy. That was before I could even bring myself, with shaking hands, to read the words "YES". Yes, she would come. Yes, she would help. Yes, she loved Project Home Indy and our teens and babies and would do whatever she could to help us raise money. She said "YES".
But what happened next was beyond our WILDEST dreams. Glennon asked us to dream big, and let her know what we needed.  She knew the Monkees would want to help. Our list as a small non-profit is long, but we started with bus passes. Having tons of bus passes would be great. Childcare is an expensive portion of our budget, so we added that next. But Glennon answered, "Even BIGGER". When she and I talked after her last email, I told her that we could only serve the girls that had funding for, and that there was someone waiting on our list that we did not have the funding to support. The amount was $83,000 to care for a teen and her sweet baby for one year. It was big, but the power of the Monkees is bigger. WAY bigger.
PROJECT HOME INDY LOVE FLASH MOB!!
When we called SW to let her know that we had a space for her at PHI, and that it was because of YOU, the Monkees, $20 at a time, in six hours flat, she was almost speechless. She sputtered and said, "seriously, today?", and, "You mean I should pack my things for TODAY?"
At PHI, we were jumping for joy. Crying our eyes out with the unexpected compassion and outpouring of love from the Monkee community. You really understood PHI, and you understood that helping just one more teen and her baby mattered- for her and the generations to come. Each teen at PHI means so much to us, it was humbling to know that each of them meant so much to the Monkees, too. The Monkees get it. You don't have to meet SW and MW to know that we belong to each other, and they deserve our support and love.
By that evening, she and her baby had settled in to PHI. By the next day, we were inundated with Amazon packages from Monkees all over the country helping our organization by sending one towel, one car seat, and one package of soap at a time. It was a week we will never forget. The girls anxiously tore through each box as they screamed out the items as if they had won the lottery- FACE SOAP!, DIAPERS!, PAPER TOWELS!!! For many of us, it's easy to drive to Target and fill our cart with necessities. For our kids, brand new items are hard to come by, and are highly celebrated.
Within days, SW was into the groove of life at PHI. She started school, and we helped her to search for a childcare for little MW. She began tutoring at night, and quickly emerged as a group leader in the house. As she received beautiful notes from supportive Monkees, she asked for notecards and stamps to write them back. She loves cooking, and jumped right into meal planning for the house and whipping up some of her specialities for the other teens. She actively participated in each and every program we provide, and never failed to say "thank you" for the donations and help she received.
Staff helped her work through getting her social security card, her state ID, her driver's permit, and her son's birth certificate. Many of us have these important papers in a file, in a safe spot on our homes. For SW, she started from scratch, as many of these items had been lost in the shuffle. SW says the best thing about being at PHI has been "getting help to be sure I have everything I need for MW and his future".   We added up the amount of time it took staff to help SW collect all of the paperwork she needed to begin her job search, and it was over 24 active hours of problem solving and driving around Indianapolis on the hunt. The staff members at PHI pour their hearts and souls into our girls and their families to ensure they have all they need to be successful. Within weeks, she had her first job, and in two months, she was working two jobs and juggling school while her son was in a safe childcare right around the corner from PHI. She opened a bank account and started saving for her first apartment. By helping SW with employment, we were chipping away at the cycle of poverty that she and MW may have been trapped in.
Not surprisingly, she quickly became a leader at the house, and pushed others to try harder, do more, and become more mature. The staff can't take the credit for that- the leader in her was there all along. She didn't need us to become a good mom, or a good student, or a hard worker. She had the drive from the moment she walked through our doors. What she needed was a little extra support. She needed a safe space to grow, open arms, a sea of cheerleaders, and the missing pieces of her puzzle. She learned a lot while she was here, and the light bulbs of new ideas were flashing each day. Watching a young family hit their "firsts" while in our home is an amazing joy- we were here when MW took his first steps, said "Hi" for the first time, and when he smashed the frosting on his 1st birthday cake. We watched SW head out the door to her first job interview, and then her first day of work. We were there when she signed on the dotted line for her first bank account and the lease for her first apartment.
As she packed up last weekend, we knew we needed to tell you, the Monkees, all about it. Your support changed her life, and his. Each one of you had a part in the key she held with a white knuckled fist as she opened the door to her first place of her own. Old and new Monkees dropped off sofas, pots and pans, and sheets to fill her first apartment. While you couldn't join us for the party, you were here in spirit as we sang Happy Birthday to a healthy, safe, and happy 1 year old as he blew out his first candle.
Things have changed dramatically for SW and MW. They are stable, strong, and healthy because of the support you gave. We look forward to hearing from her in the coming months and years to see what lies ahead for her family. Some of the best outcomes for she and MW are yet to come. I look forward to reporting back about his first day of kindergarten, or her first day as a manager at her job. Things will continue to unfold for them based on this intense, six-month foundation. They are ready for whatever comes next. And most importantly, she will always have a home and a family at PHI ready with open arms whenever she needs us.
From one Monkee to another, I thank you from the bottom of my heart.
Sarah
PS: Some of the number crunching Monkees out there might have done the math that she was here for six months instead of twelve. We wanted to let you know that the generous donation from Monkee See Monkee Do now covers ANOTHER family in need. DJ (17) and her sweet, eight month old daughter, DW, are now the very grateful recipients of your funding to stay at Project Home Indy. From the moment she applied to our program six months ago, she called each week to see when we would be ready to accept her. As soon as we gave her the call, she packed up and moved into PHI, ready for her own path to independence. I will keep the Monkees posted on SW and her transition to her independent life, as we acclimate DJ and DW to life at PHI.