Teens Reaching for Their Dreams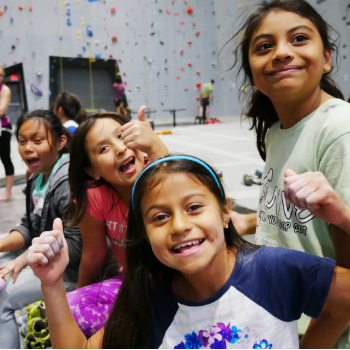 Your monthly recurring giving to Together Rising helps to heal communities nationwide by offering support to help break cycles of poverty and violence. Through Together Rising, you recently invested $50,000 to fund Second Story's Teen Center in Culmore, Virginia –which supports 7th – 12th graders at risk of gang violence and recruitment.
Your funds are providing life-giving services and necessities including meals, school supplies and tutoring, recreation and field trips, clothing and shoes, personal hygiene items, blankets, counseling, community service projects, and medical and dental care. On average, 95% of the high school seniors from the Teen Center are graduating – in many cases, these brave ones are the first in their families to graduate from high school.
THANK YOU for investing in the future by ensuring that hundreds of vulnerable kids know that they are safe, valued, and supported in reaching for their dreams.
These projects are made possible by our generous recurring donors who trust Together Rising with as little as $5 a month. If you'd like to join us to support the healing, uplifting work of Together Rising, please go to: https://togetherrising.org/give/.