Restorative Rest, Peace of Mind & Safety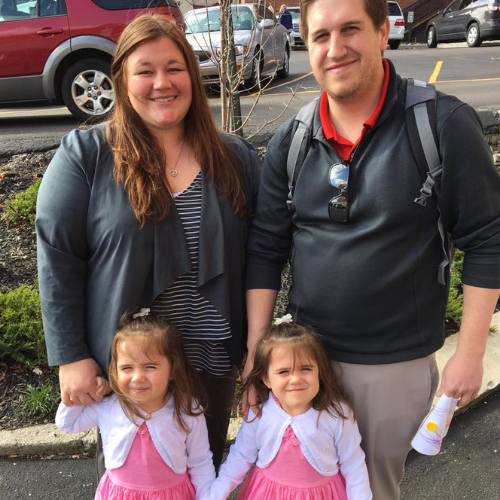 Michelle found herself up at night worrying about her best friend's babies. Feeling the need to transform some of that worry into action, she wrote to Together Rising. She told us about her friend Britt's twin 4-year-old daughters, Maddie and Chloe.
Maddie and Chloe were both born with epilepsy. About a year ago, the frequency of the girls' seizures rapidly increased. One or both girls were experiencing a seizure weekly, eventually forcing Britt to leave her job.
Michelle wrote, "They are full of life! It's so hard to watch them struggle to play normally when excitement often leads to seizures. It feels like they can't have any fun without injury."
Living on a single income, with mounting medical bills, Britt and her husband, Graham, were struggling to make ends meet. The girls were still sleeping in adjustable cribs in their parents' bedroom, so Britt and Graham could monitor for seizures throughout the night. One twin would wake the other, both waking the parents, but Britt and Graham were too scared to not all sleep in the same room. Britt told us, "We are afraid they will have a seizure and we won't hear it." No one in the house was sleeping. And the lack of sleep was further exacerbating the girls' seizures.
To reduce the girls' seizures and return the family to any sense of normalcy, they desperately needed sleep.
Enter YOU, through Together Rising. YOU GAVE THIS WARRIOR FAMILY THE PRECIOUS GIFT OF RESTORATIVE REST, PEACE OF MIND & SAFETY:
** You sent movement-detecting, alert-sending monitors, so the girls could finally sleep in their own room. **
** You sent two new twin beds – bigger and safer beds.**
After the beds arrived, Britt wrote us again: "This is going to help us sleep at night, with the girls in their own room, knowing they are safe. Maddie and Chloe are so excited about their big girl beds. We seriously cannot thank you all enough. This has been absolutely amazing for us and has meant so much to us."
LOOK AT PRECIOUS MADDIE & CHLOE LOVING THEIR VERY FIRST BIG GIRL BEDS IN THEIR VERY OWN ROOM, WHERE THEY CAN FINALLY SLEEP SOUNDLY!!!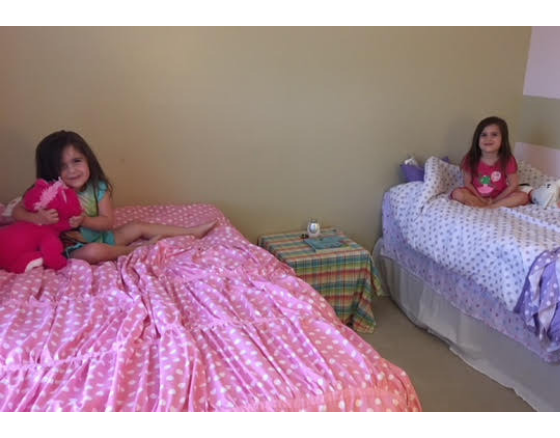 Thank you for trusting Together Rising, so we can make these miracles together.
This project, like hundreds of others, is only possible because of your generous one-time and monthly giving. If you'd like to join us to the healing, uplifting work of Together Rising, please go to: https://togetherrising.org/give/