Room to Breathe for the Cuccia Family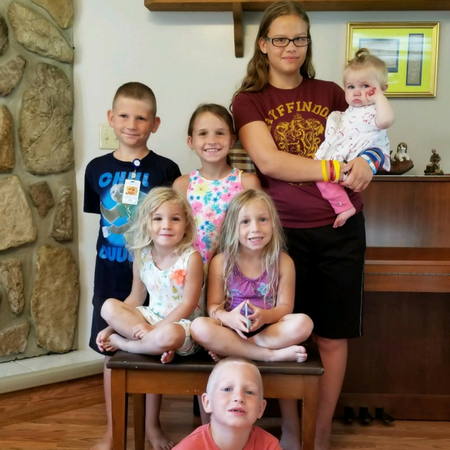 Enduring the tragedy of losing your beloved sister is heartbreaking.
Facing your wife's cancer diagnosis just five years later is unimaginable.
Now add to this reality eight children and a three-bedroom house, plus snowballing medical bills.
This is the reality of Sergeant Arin Cuccia and his wife, Stefani. Stefani was diagnosed in the fall with Stage 3 lymphoma and has since been fighting the toughest battle of her life with multiple rounds of chemotherapy, countless doctors' appointments and hospital stays.
A beloved father and devoted husband, Arin formerly served the U.S. in the Army and is currently working long hours as a police officer in their Pennsylvania community. Together, the couple has eight children, ranging in ages from 1 to 21 years old. As the children continue to grow, and with the need to accommodate Stefani's condition, a lack of space has been a struggle as they try to maintain normalcy in their family life.
Although the Cuccias do not have the finances to change their living space, they do have dear friends, neighbors, and family who want to help this beautiful family by building out the area in their basement.  Together Rising has provided these loved ones of the Cuccias funding to begin their love offering to the family.  Together, they will turn the basement into much needed breathing room to live, a space for the children to grow and the family to thrive.
Stefani, please know that your Together Rising community is sending all of our love to you, Arin, and your children.  Keep up the fight, Warrior Stefani!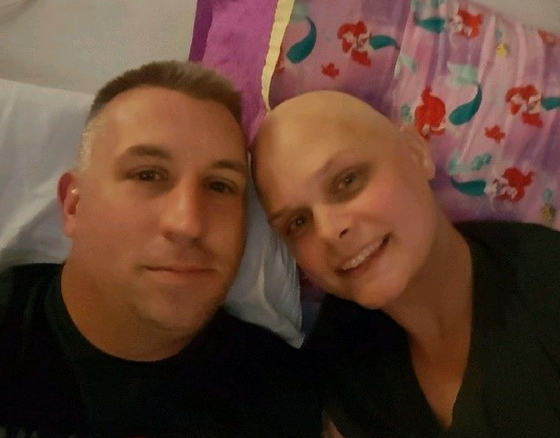 This project, like hundreds of others, is only possible because of your generous one-time and monthly giving. If you'd like to join us to the healing, uplifting work of Together Rising, please go to: https://togetherrising.org/give/