Millions of people spent extensive periods of time at home over the last year—but for thousands of LGBTQ+ youth, being at home has meant more time spent in places and with people who are not affirming of who they are. In a national survey, more than 80% of LGBTQ+ youth reported that the pandemic has made their living situation more stressful—and 2 out of every 3 reported their homes are not LGBTQ+ affirming. (The Trevor Project) Due to unsafe home environments and additional societal challenges, LGBTQ+ youth are more than twice as likely as their non-LGBTQ peers to be unhoused. (Voices of Youth Count)
If your home is not safe, you need somewhere that is. If your family is not affirming, you need people who are. Located in Detroit, The Ruth Ellis Center is nationally-recognized for how they support unhoused LGBTQ+ youth. Named after LGBTQ+ activist, Detroit native, and one of the first openly lesbian Black women, Ruth Ellis, the center offers extensive wraparound services—all of which are intentionally designed to center the experiences of the young people they work with. 
The Ruth Ellis Center has grown tremendously since we last invested in their work in 2016, including breaking ground last fall on a brand new 43-unit housing center focused on supporting trans girls and women of color. Their drop-in center provides a safe, welcoming space for youth to gather. They offer basic needs resources that many youth don't have stable access to, including hot dinners, safer sex supplies, laundry facilities, and case management. Their home-based family preservation program helps parents and loved ones best embrace and support their child's gender and/or sexual orientation. Their Health and Wellness Center improves health and social outcomes through integrated primary and behavioral health services. Their Institute focuses on national systems change that centers LGBTQ+ youth perspectives.
The Ruth Ellis Center is the very best at what they do. But like so many other nonprofits, they had to switch into survival mode when the pandemic hit.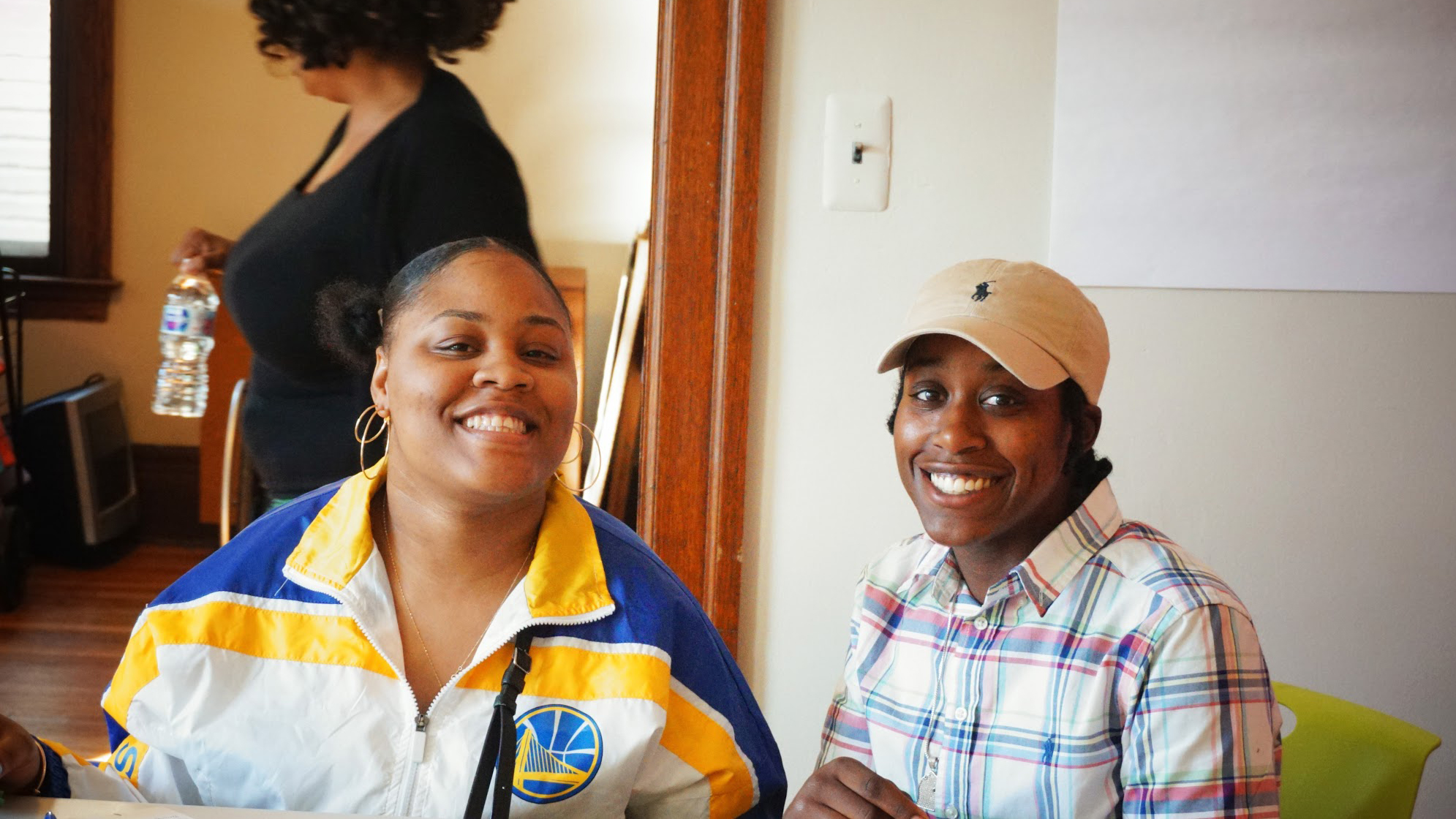 While the shift was necessary, it also brought to light previously unseen barriers. For example, many of the youth did not have phones capable of video calls for telehealth visits. Others were sharing phones, so privacy and access were concerns. When we spoke with their team last week, they shared that the one-time support they've received amidst the pandemic won't be enough to transition from survival to sustainability. 
We asked what they needed. They confirmed that technology, training, material resources, and additional mental health professionals were most critical. We listened—and deepened our investment in their work by $100,000 so they can continue to deepen their impact and show up for these precious young people.
Each of us deserve to not only be accepted for who we are—but also celebrated for who we are. LGBTQ+ youth may face family rejection, discrimination, stigma, elevated levels of poverty, lack of access to healthcare, and more. They need support that addresses the challenges they face holistically—just like The Ruth Ellis Center provides. This #Pride Month, we are ensuring through our continued partnership that the young people they work with are not left behind, but are instead celebrated, accepted, and cared for as they deserve to be, as we all deserve to be.
(Photos courtesy of The Ruth Ellis Center)
Sources:
[The Trevor Project: National Survey on LGBTQ Youth Mental Health 2021]
[Voices of Youth Count: Missed Opportunities: LGBTQ Youth Homelessness in America]