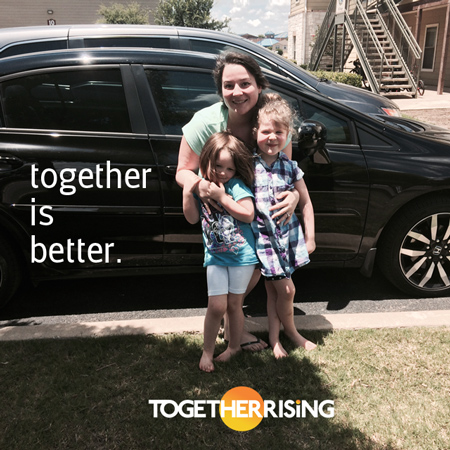 This Independence Day, let's take a moment to be grateful for the opportunity to provide some deeply deserved independence to Shawn, Joline and the girls. Look—they got the car you bought them in the last Love Flash Mob!!! Also, in honor of Independence Day, Together Rising will be supporting 15 other military families who contacted us requesting support.
We love you all. It is our honor to serve the servers.
Together is better.
Love,
Us
P.S. If you missed the last Love Flash Mob, you can meet our beloved Shawn & Joline's family here.
P.P.S. We are still fulfilling Love Flash Mob requests so stay tuned—your shero will receive her grant from us very soon if she hasn't already!