Support the people of Maui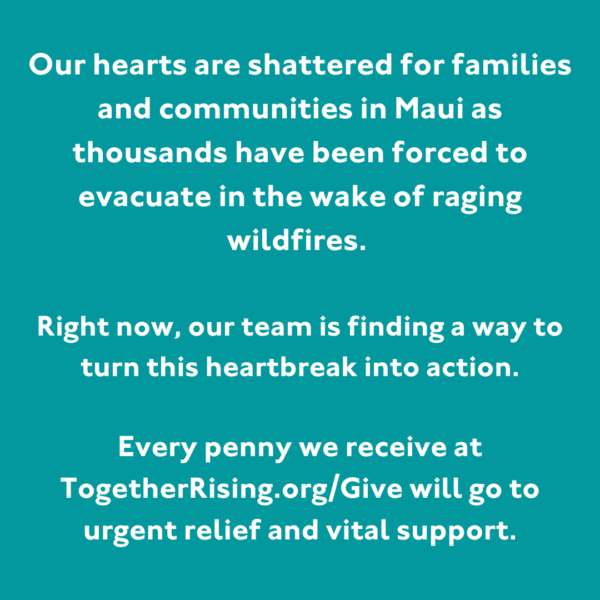 Our hearts are shattered for families and communities in Maui as thousands have been forced to evacuate in the wake of raging wildfires. This inferno has already claimed the lives of 6 people, sent over 2,000 people to shelters, left tens of thousands without power, and severely hindered the ability of emergency responders to render aid and relief. These fires are so intense and move so quickly that over a dozen people were forced to jump into the ocean to escape injury - including two young children who were later reunited with their family.
But, right now, our team is finding a way to turn this heartbreak into action.
Please consider giving at TogetherRising.org/Give to support the people of Maui. Every penny we receive will go to urgent relief and vital support.
In love, solidarity, and hope,
Together Rising