Thank you for granting wishes!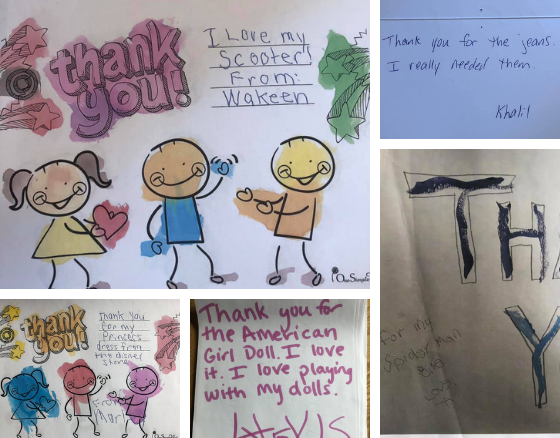 Every year 440,000 children -- most impacted by abuse, neglect and trauma -- spend time in the foster care system. The world is a hard place, and pain is everywhere. The world is also a beautiful place and love is everywhere.
May is National Foster Care month. Last week you showed up for 32 kids transitioning out of foster care through our Love Flash Mob! In December, you made 97 wishes come true for kids in foster care all over the US. We recently received thank you notes from the 97 kids who received their wishes from YOU -- including a scooter, a dollhouse, Legos, jeans and a ukulele!
Since these notes of gratitude are to YOU, we wanted to make sure you were the first to see them!
Thank you for sending hope, love, and joy to these kids. And thank you to all of the people who make foster care a safe place for children in the middle of trauma -- like One Simple Wish & City Living NY!
No matter what, together — through you and Together Rising — we will keep showing up for this brutiful world!