THANK YOU FOR SHOWING UP FOR KENTUCKY AND ST. LOUIS!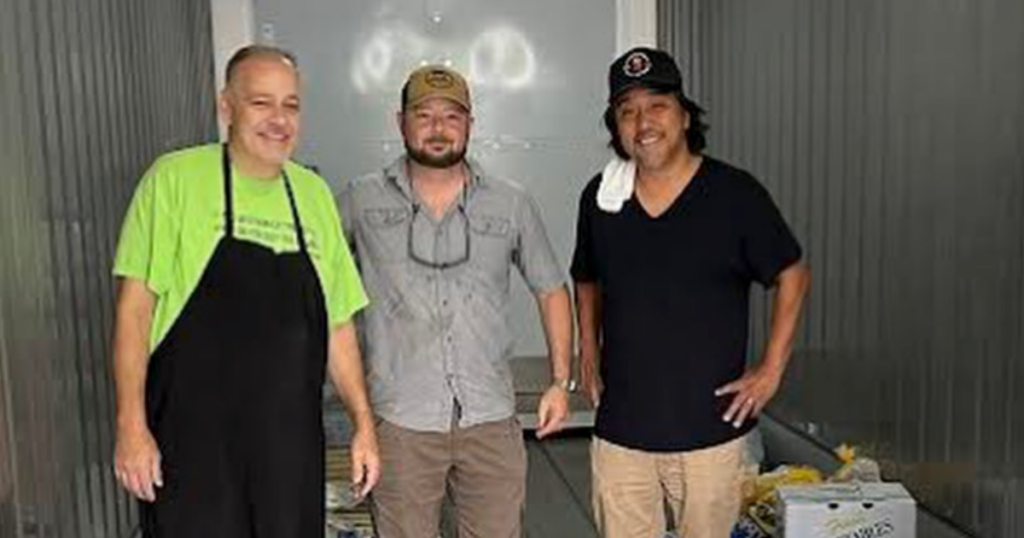 THANK YOU FOR SHOWING UP FOR KENTUCKY AND ST. LOUIS!
More than 823 of you have raised $58,418.39. THANK YOU!
So many of you stepped up in the last few months to join TEAM LOVE, our community of recurring monthly givers, that we're able to invest to ensure that $104,814.10 goes out the door in urgent relief. THANK YOU TEAM LOVE!
In eastern Kentucky, thousands remain displaced or without power. Kentuckians are now experiencing an excruciating heatwave with a heat index of almost 100. With so many without electricity and clean water, these elevated temperatures leave countless families at risk of heat-related illnesses.
In the St. Louis metro area, families are just starting to recover from the catastrophic damage last week's flooding inflicted, during which 25% of the region's yearly rainfall fell in less than 12 hours, according to the National Weather Service. Hundreds of homes and businesses have been completely destroyed. Although there is so much need because the flooded areas are very densely populated, much less assistance has been available due to a slower state and federal response.
To ensure our response is addressing the great need in both states, we are splitting the funds equally between two boots-on-the-ground partners.
We are investing $52,407.05 in our existing partner, The LEE Initiative, which activated immediately to feed first responders who were evacuating and triaging survivors. They are also providing emergency meals and water to devastated families via a coordinated mobilization on the ground.
We are also investing $52,407.05 in Action St. Louis—a Black and queer-led grassroots organization—that is delivering water, food, hygiene products, and cleaning and relief supplies directly into the hands of devastated families and coordinating temporary housing and transportation for those whose homes and vehicles are swamped.
To all those who have donated and shared, THANK YOU! Together, we are harnessing our heartbreak into hope and help.