Thank you for standing with Veterans!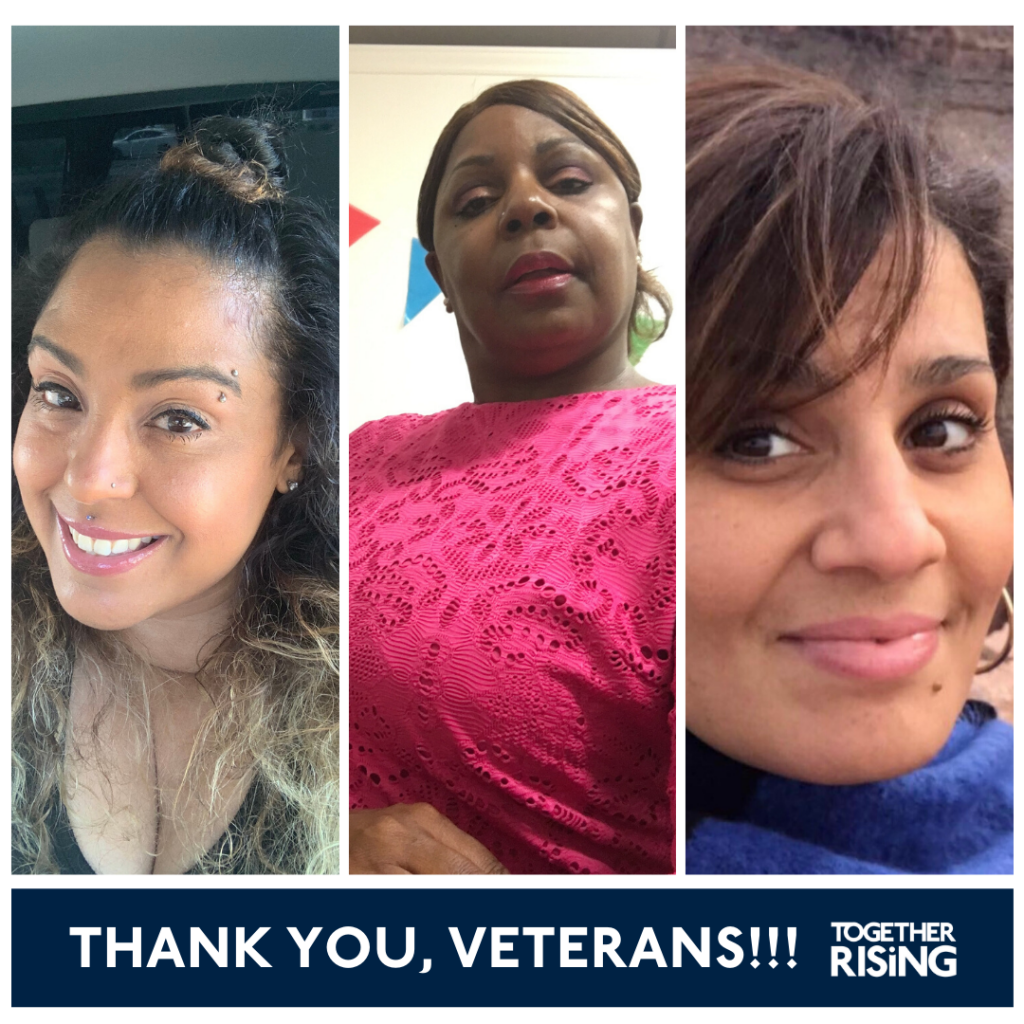 This week we have been highlighting some of the amazing veterans your donations have lifted up through Together Rising's work with Kline Veterans Fund providing support to homeless and at risk veterans and their families in Nevada.
You helped Army Vet G find a place to live after she had been living in her car, suffering from leg injuries and severe PTSD.
You gave Lt. Colonel C the transportation she needed to start a new job.
You helped Marine S to pay to register her car and to find transitional VA housing.
The stories we've shared this week are only a few of the lives you've touched through your love and care for veterans, this week and all year. You have stood with and for elderly and disabled veterans, single mothers, and their children. Your investment made significant impact in the lives of more than 50 veterans, helping them find housing, buy food, pay bills, make vital repairs to their homes, and get counseling and other services.
We will always be grateful for our Veterans' service. It's an honor to stand with and for them, with you. Thank you for your investment in Together Rising so we can invest in these heroes!