Thank you for standing with warrior mama Lucy!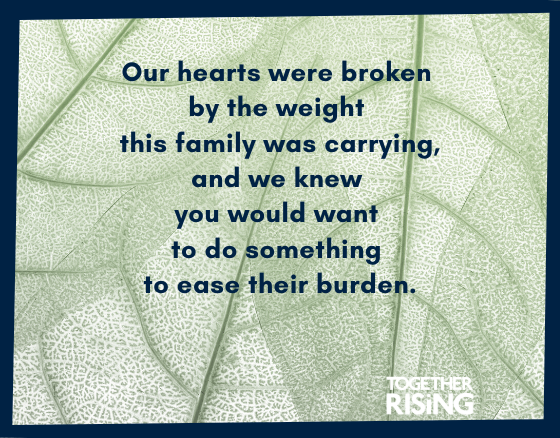 This is the story of a warrior mama named Lucy and her beautiful children. It is one of the most brutal stories we have shared, but also one of the most beautiful. Lucy and her husband adopted their son, Manny, when he was one day old still detoxing from his pre-birth exposure to methamphetamines. They held him close for several months of withdrawal and detox as he recovered. They also adopted his seven-year old biological brother and nine-year old biological sister, becoming a family of five all in one year!
Manny's older siblings also suffered abuse when they were very young. His brother has learning disabilities and ADHD, and his sister has anxiety disorder and needs Lucy to be close by at all times. After all that they had been through, Manny was also diagnosed with a rare, terminal brain cancer when he was one and a half. Now three years old, Manny has already outlived his prognosis, but the radiation and chemotherapy have taken their toll on his body -- as well as his family's finances and stability. 
Our hearts were broken by the weight this family was carrying, and we knew you would want to do something to ease their burden. You sent your love to Lucy and Manny and helped with gas money for driving to doctors' appointments, Manny's medication, clothing, diapers, and wipes, high utility bills related to Manny's needs, and therapy for Lucy.
We are holding the entire family in our hearts. Thank you for being in this with them, and letting them know that they are not alone.