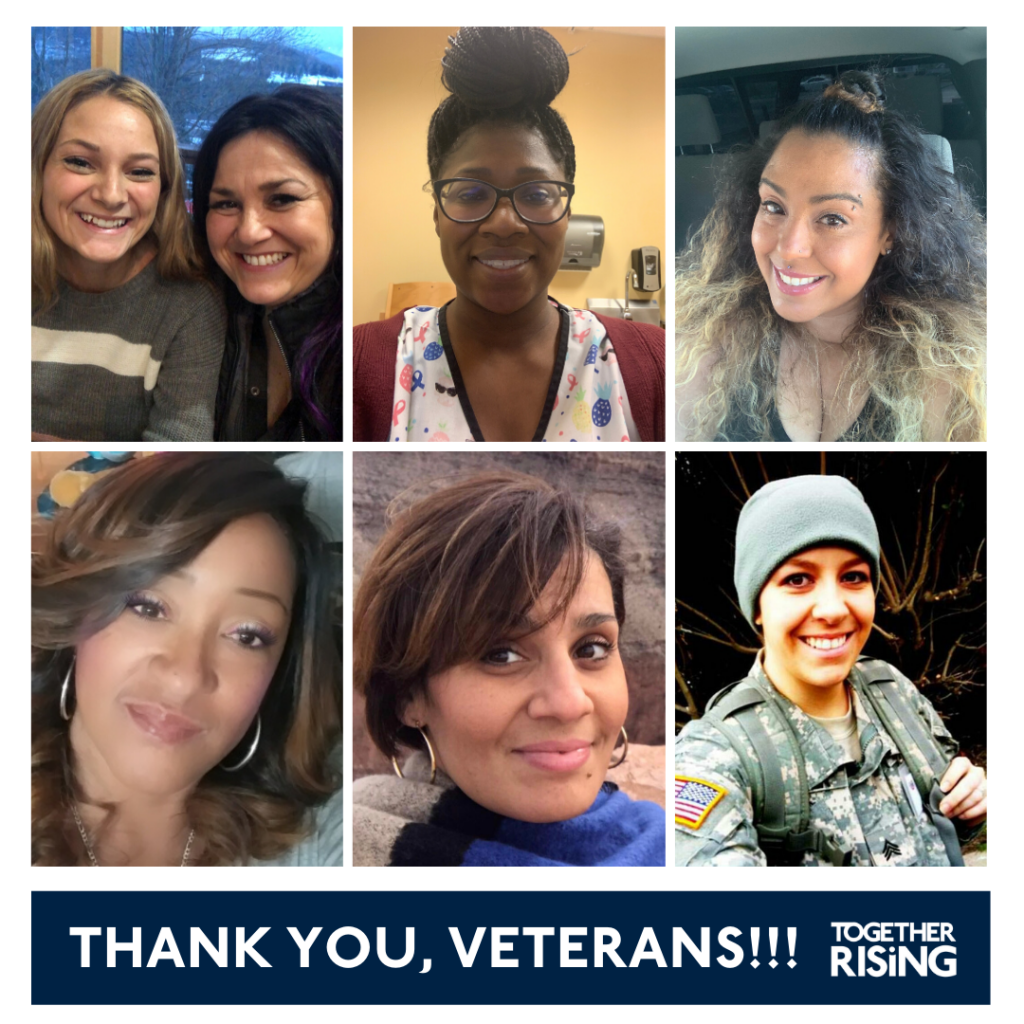 "In war, there are no unwounded soldiers." -José Narosky
Together Rising honors the sacrifices and visible and invisible wounds of every veteran who has served and is serving in the military.
We believe that supporting our vets and their families is not just about bumper stickers and slogans and this particular day of gratitude – but about how we treat our vets and their families every day. It's about ensuring they have the care, support, treatment and housing opportunities they need. It's about serving them as they have served us.
This week, we are honored to tell you about a few of the veterans whose lives and families have been changed by your $20,000 investment through Together Rising to support homeless and at-risk veterans and their families in Nevada.
We have been working closely with the Kline Veterans Fund to make significant impact in the lives of more than 50 veterans, helping them find housing, buy food, pay bills, make vital repairs to their homes, and get counseling and other services. You have stood with and for elderly and disabled veterans, single mothers, and their children.
To our Together Rising community: Thank you for remembering veterans, not just today, but all year round. We look forward to telling you the stories of some of these amazing veterans this week, and your investment in helping them step into the next chapter of their lives.
To our vets: We see you. We have not forgotten you. We are committed to honoring your service by making sure that you and your families are not forgotten.
Love,
G & TR