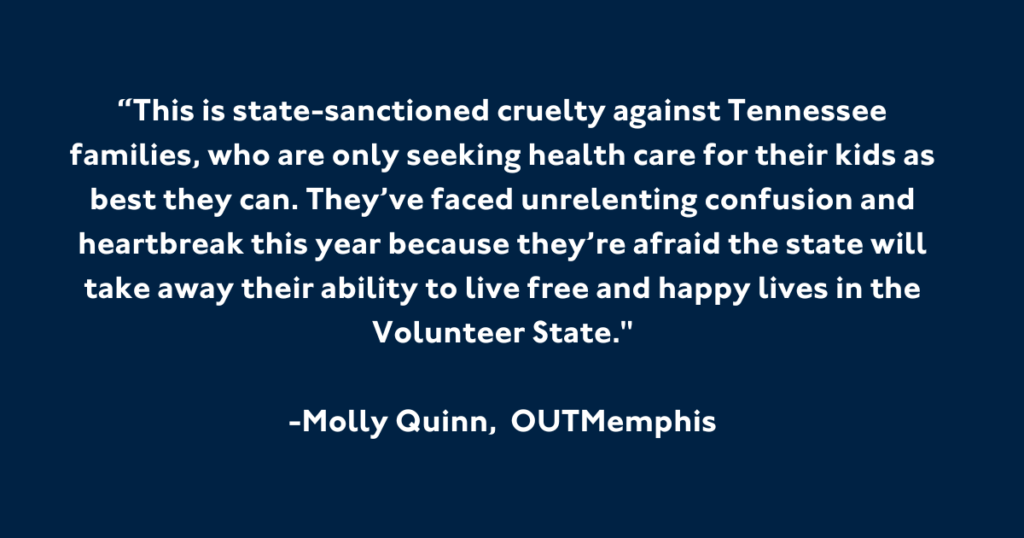 The fight for bodily autonomy and gender-affirming care continues in Tennessee, as a ruling earlier this July allowed a ban on gender-affirming healthcare services for minors to go into effect. This ban has left many families scrambling for options and unsure of where to turn. Though the final ruling is still pending, we are not waiting to show our support for the youth impacted – we are showing up now.
We are grateful to partners like OUTMemphis who are providing resources and support day in and day out, and standing against acts of political harm. And we are incredibly grateful to you, our Together Rising community, for showing up for these kids. With your support, we donated $150,000 to provide safe passage, treatment, and support for 15 young people who have nowhere else to turn.
YOU are helping make a way out of no way.