Together Rising was a place where Cate could turn—because of you
Together Rising exists to be a place to turn—Cate is smiling again because you covered the dental work needed to restore her smile!
Cate knows boundless love well—she's a wonderful single mom to her two boys. She is intimately acquainted with showing up, over and over and over again. Even on the worst days. And she's made it through so many difficult days.
(The next sentence mentions intimate partner violence.)
In addition to surviving intimate partner violence, Cate suffered years of substance use disorder. Now sober, and almost three and a half years into the hard work of recovery, Cate longed to close the old chapter of her life completely.
"I'm taking care of myself for the first time in a long time, and I just need a little help," she wrote. The only remaining relic of that devastating time was her smile. She lost a few of her teeth while in active addiction, but those gaps were enough to radically change her smile. Eventually, she just stopped smiling altogether.
After years of not prioritizing herself, Cate was ready to show herself that same boundless love she showers on her boys. She just needed a boost.
You were that boost. Together Rising was a place where Cate could turn—because of you. We covered the cost of all of the dental work needed to restore Cate's beautiful smile. She had two teeth excised, an implant inserted, and a crown placed. Now she's beaming!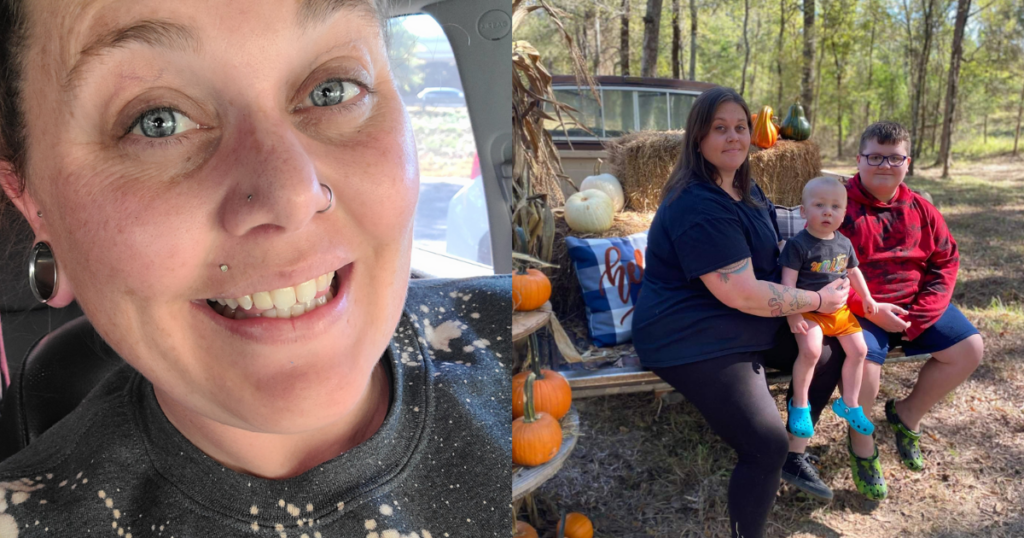 Because of your generous gift, Cate is building her confidence again. She is practicing boundless love not only for her boys, but also for herself. We are so proud of her.
Today, in honor of Giving Tuesday, please consider making a gift to Together Rising. Your donations make it possible for us to show up for families, children, and communities in crisis. Give $5, $10 or whatever you can at TogetherRising.org/Give. Because of your gift, Together Rising will continue to be a place to turn for so many in need.