CW / Domestic violence
This community is a place to turn—just as it was for Veronica. After surviving domestic violence, Veronica was able to gain independence by learning to drive with the support of her friend, Beth, and all of us, who invested in a safe, reliable vehicle for her.
Veronica is a former essential worker raising two children all on her own. On the day before Valentine's Day last year, she was assaulted by her partner in front of her four-year-old child. Both of her hands were badly broken, requiring several surgeries to repair.
Beth, who runs a non-profit organization in their community, first met Veronica after her first surgery. While Veronica did the hard work of recovering, Beth did the hard work of grocery shopping, laundry, and cleaning to support the family. When Veronica had additional surgery, Beth continued to be there for her and her kids. The two soon became friends.
After recovering physically, Veronica looked to build her future. She was confident in what would help her do so: driving. However, she'd never driven before—not because of a lack of desire but because, in the course of her abusive relationship, she was forced to refrain from driving.
With Beth's continued support, Veronica decided to drive. She registered for an instructional permit, and she began driving lessons. Soon, all that remained was finding a vehicle.
Beth turned to us, asking if we'd consider stepping into this gap for Veronica. We said yes, of course we will. This community will help provide a safe, reliable vehicle for this family.
All of us, through Together Rising, invested in the vehicle, as well as a booster seat for her five-year-old. Look at her being handed her keys and smiling the first time she got behind the wheel!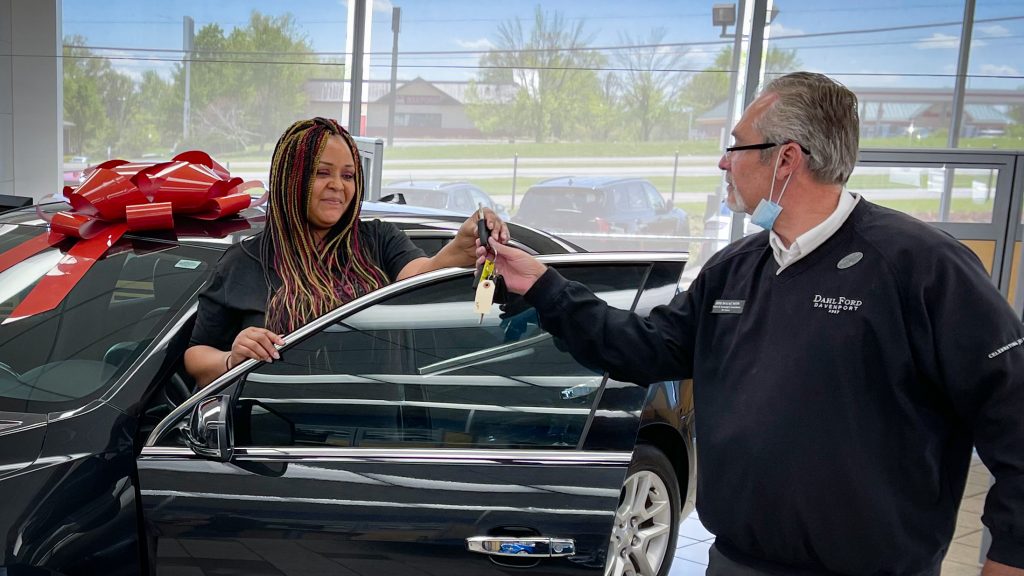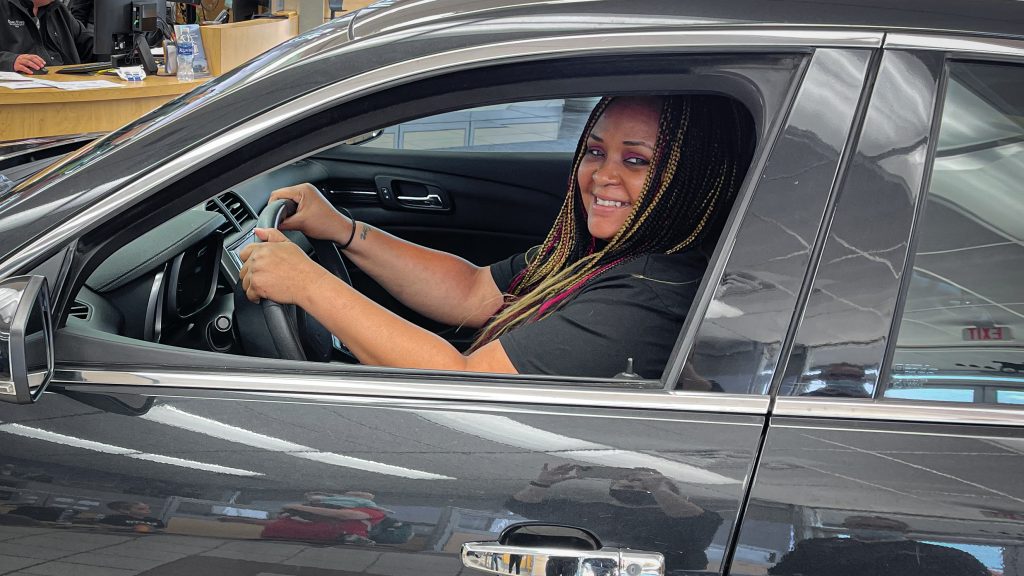 In a beautiful thank you note to us, Veronica shared:
We all have had times when we needed a place to turn. This community is a place to turn. Together, we give support and gain support, just like Beth and Veronica.
Note: Pseudonyms used.