We stand with the Asian American and Pacific Islander community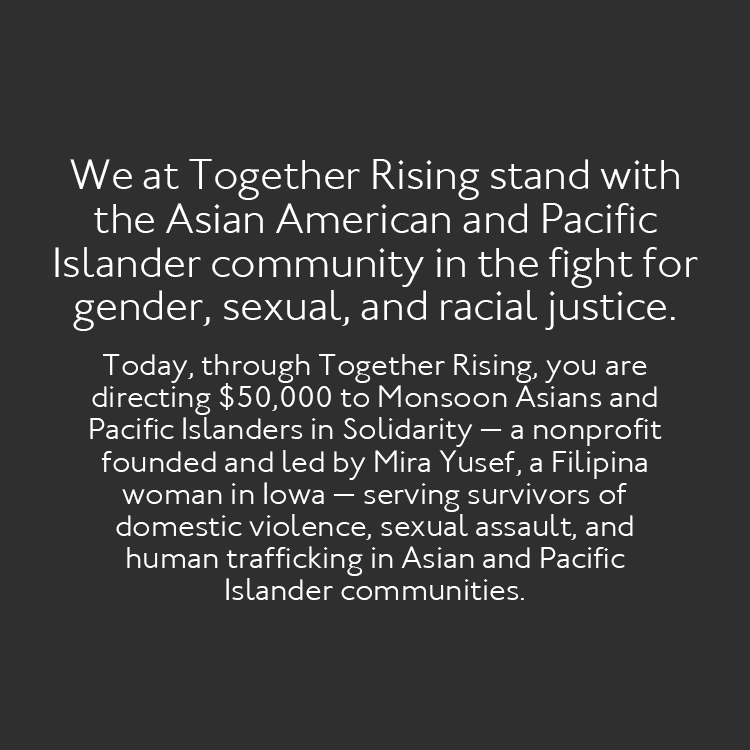 Our hearts break for all who knew and loved Hyun Jung Grant, Xiaojie Tan, Daoyou Feng, Soon Chung Park, Suncha Kim, Yong Ae Yue, Paul Andre Michels, and Delaina Ashley Yaun and for everyone impacted by this tragedy.
The hate that took those eight precious lives — six of whom were Asian women — is not isolated.
Their murders stand at the intersection of a long history of Anti-Asian racism, sexism, and sexual violence.
The Asian American and Pacific Islander community has experienced almost 3,800 hate incidents in the United States in the last year.
In the latest available published study, among those who reached out to Polaris' North American hotlines for survivors of sex and labor trafficking in North America, 23% of survivors were of Asian descent.
Asian American and Pacific Islander activists in the U.S. have built a strong tradition of organizing against gender-based violence, growing to over 160 agencies and programs in the last five years. These life-saving organizations provide vital, culturally specific intervention. Together Rising stands in solidarity with the Asian American and Pacific Islander community in the struggle for gender, sexual, and racial justice.
Today, through Together Rising, you are directing $50,000 to Monsoon Asians and Pacific Islanders in Solidarity — a nonprofit founded and led by Mira Yusef, a Filipina woman in Iowa — serving survivors of domestic violence, sexual assault, and human trafficking in Asian and Pacific Islander communities.
[Sources: Asian Pacific Institute on Gender Based Violence; Stop AAPI Hate; Polaris Project: 2016 Statistics]